March 27, 2020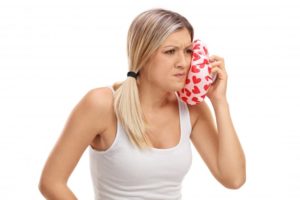 Has one of your teeth ever started hurting seemingly out of nowhere? For most people, that has happened quite a few times in their lives. Because dental pain can be quite common, it's hard to tell what counts as an emergency situation that warrants calling your dentist. How can you tell whether you need to call your dentist right away? Here are a few questions you should ask yourself first.
Are You in Serious Pain?
If you're experiencing dental pain, especially if it doesn't fade away with over-the-counter pain relievers like ibuprofen, that's a clear sign of a dental emergency. Even if the discomfort subsides with medication, you should still see your emergency dentist anyway to find out the cause of your pain.
Have You Knocked Out a Tooth?
A dislodged tooth is arguably the most urgent of all dental emergencies. When you knock out a tooth, you only have about 30-60 minutes to get to your dentist's office before the chances of successfully reattaching the tooth decrease significantly.
Do You Have Loose Teeth?
Having loose teeth might be adorable when you're a little kid, but that is certainly not the case when you're an adult. If your tooth becomes loose, you should seek treatment from your dentist right away. You could be in danger of your tooth completely falling out and being lost forever.
Are You Bleeding from the Mouth?
Oral bleeding is one of the most obvious signs of a dental emergency. You might be able to get the bleeding under control by applying pressure with a piece of cloth or gauze. However, you should still see your dentist to address the cause of the bleeding and determine whether any additional treatment is needed.
Do You Have an Infection?
If your dental pain is accompanied by severe swelling or a high fever, see your dentist immediately. There's a high chance you have an infection or abscess in your mouth. If this problem doesn't get treated, it could spread to other parts of your mouth or even the rest of your body and cause serious complications.
Some dental emergencies can actually wait a few days, like a lost crown or filling, and don't require immediate treatment. However, if you honestly answer "yes" to any of the questions listed above, you should call your dentist and alert them to your situation as soon as possible.
About the Author
Dr. Frank Rubal has worked in the dental field for more than 20 years and counting. He earned his doctorate from the University of Texas at Houston Dental School, where he met his wife, Dr. Jodie Rubal. They now practice together at Rubal Dentistry in Azle, TX. If you live in the Azle area and think you might be experiencing a dental emergency, contact their practice at (817) 444-2585.
Comments Off

on How to Tell If You Have a Dental Emergency
No Comments
No comments yet.
RSS feed for comments on this post.
Sorry, the comment form is closed at this time.