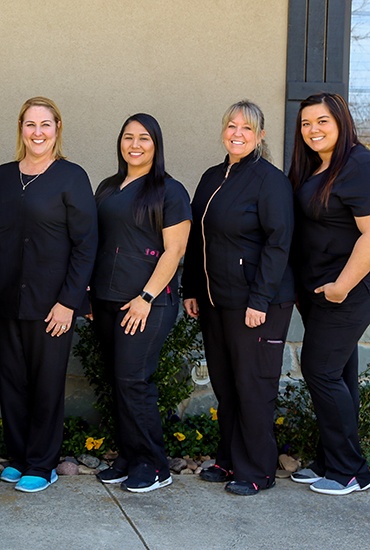 Wisdom Tooth Extractions – Azle, TX
We Address Painful, Frustrating Wisdom Teeth
The last permanent teeth usually erupt during the late teenage or young adult years. These third molars are commonly called wisdom teeth, and they were necessary in the past when tooth loss was more common. However, as oral hygiene has improved, people now often don't need these extra molars. In fact, they can cause problems by coming in at an unhealthy angle or crowding and pushing the other teeth out of alignment. In these situations, our team at Rubal Dentistry can offer gentle wisdom tooth extractions in Azle, TX to help your smile stay healthy.
Why Choose Rubal Dentistry for Wisdom Tooth Extractions?
More Than 20 Years of Experience
All Ages Welcome
Dental Insurance Accepted
If you have frustrating wisdom teeth, schedule an appointment with Dr. Rubal. Our team will walk you through the entire process, including the aftercare. Here are some guidelines to keep in mind as you heal from the extraction procedure.
Put clean gauze on the extraction site for a few hours after the procedure.
Allow a blood clot to form and stay on the site. This will protect the vulnerable exposed tissue.
Eat soft foods and avoid using a straw for at least 48 hours, and slowly build back up to your normal diet.
Make sure you get plenty of rest, and refrain from strenuous activity for a few days.