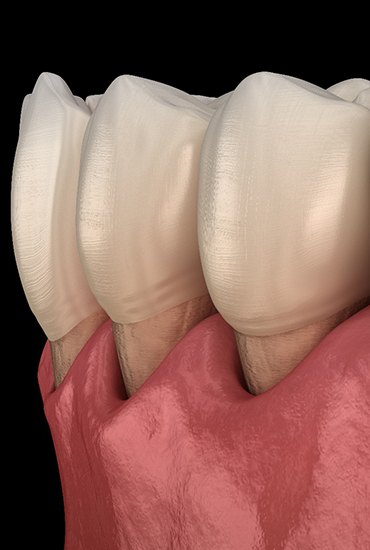 Scaling & Root Planing – Azle, TX
Tackle Gum Disease Symptoms Early
According to the Centers for Disease Control and Prevention, gum disease is one of the leading oral health problems in the country, affecting one out of every two American adults. It's a completely preventable and treatable problem, but many people who don't regularly visit their dentist or aren't as diligent about keeping up with their oral hygiene often experience permanent tooth loss due to this issue. Our goal at Rubal Dentistry Azle is to diagnose it in its earliest stages so we can conduct scaling and root planing to restore the health of the foundation of your smile and preserve it.
Why Choose Rubal Dentistry Azle For Scaling & Root Planing?
Minimize Uncomfortable Gum Disease Symptoms
We Focus on Early Treatment & Prevention
Avoid Permanent Tooth Loss
The Signs of Gum Disease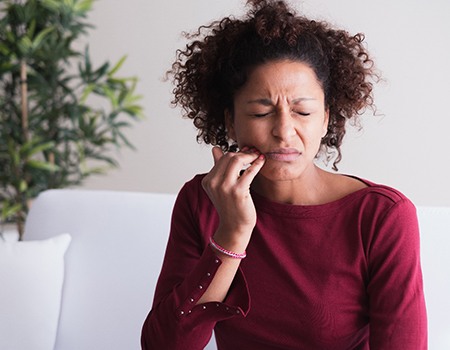 Gum disease causes a variety of symptoms, depending on what stage its in. The earliest stage, known as gingivitis, typically causes gum inflammation, bleeding when brushing and flossing, and dental sensitivity. At this time, our team is able to treat, and sometimes even reverse the problem to restore the health of your smile. The more advanced stage, known as periodontitis, can be treated to keep your smile from sustaining additional damage and prevent tooth loss. It often results in gum recession, loose permanent teeth, and chronic bad breath.
What is Scaling & Root Planing?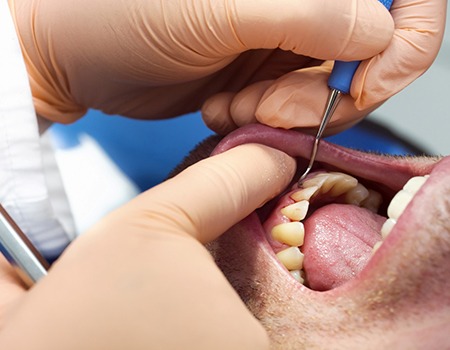 Scaling and root planing is a gum disease treatment that we commonly suggest to help restore the health of your infected gums and prevent the issue from progressing any further. This is a two-step process that can sometimes take up to two appointments to complete. First, Dr. Frank Rubal will clear all of the plaque and tartar from the surface of your teeth as far down as the pockets of your gums. This will reduce the prevalence of the harmful bacteria that caused your gums to become infected in the first place. Then, he will smooth out the surface of the roots of your teeth, removing any bacteria deposits. This will allow your gums to healthily reattach to your teeth and provide them protection to keep them from becoming loose or falling out.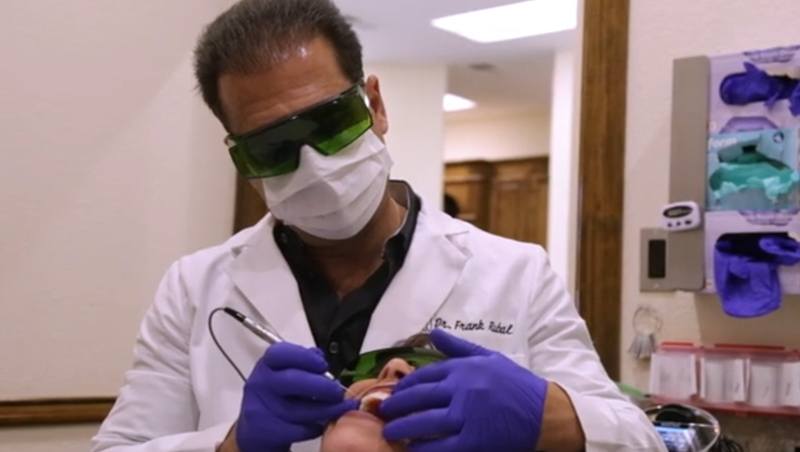 The Importance of Early Gum Disease Therapy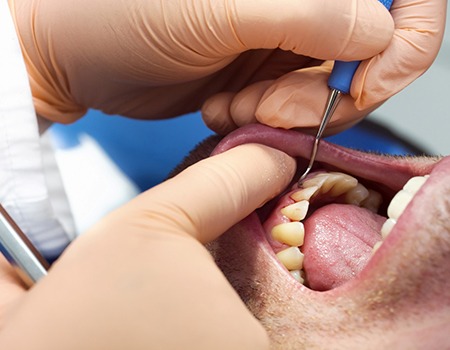 At Rubal Dentistry Azle, our team is dedicated to helping our patients save money and preserve their oral health by diagnosing and treating issues earlier rather than later. This allows us to keep our patients from needing invasive treatments down the road and increases our chances of successfully treating and reversing damage caused by oral health problems like gum disease.
If it has been longer than six months since you last had a checkup and cleaning and you're experiencing signs of gum disease, don't wait any longer to schedule an appointment with our team! We'll diagnose any lingering problems and treat them to make sure that your smile remains healthy and complete for years to come.