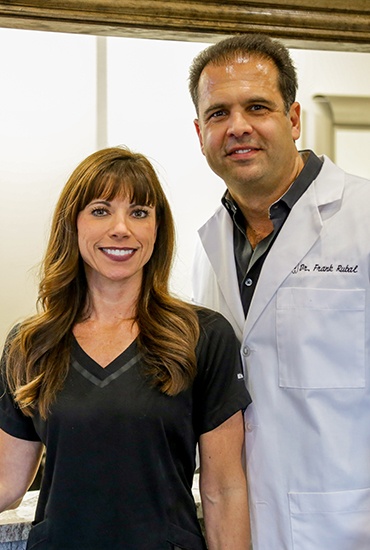 Tooth Extractions – Azle, TX
Need a Tooth Removed? We're Here to Help!
Given the choice between saving a natural tooth and removing it, our team at Rubal Dentistry Azle always prefers preserving your natural smile. In some cases, however, tooth extractions in Azle, TX are a patient's best or even only option. Our dentists have your smile's best interests at heart, and that's why we only recommend extracting a tooth as a last resort. We'll also keep you comfortable, safe, and well-informed the entire time. Learn more about tooth extractions by reading on or giving our office a call !
Why Choose Rubal Dentistry Azle for Tooth Extractions?
Dentists with 20+ Years of Experience Each
Same-Day Emergency Dental Appointments
Convenient Dental Office Hours
Reasons Why Tooth Extractions Are Necessary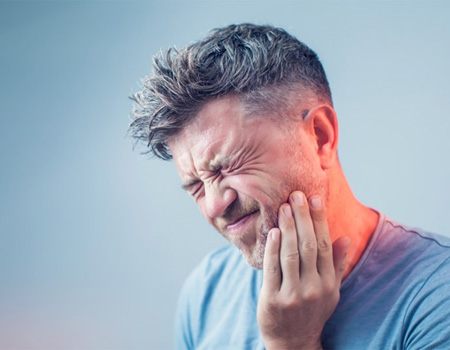 Generally, your dentist in Azle won't recommend an extraction if there's a chance that the tooth could be repaired with another treatment, such as a dental crown or root canal therapy. However, a tooth extraction may be the ideal course of action in the following situations:
A severely damaged or decayed tooth doesn't have enough structure left to support a dental crown.
The teeth are overcrowded and room must be made in the mouth prior to orthodontic treatment.
Advanced gum disease has severely damaged the jawbone supporting a tooth.
Primary (baby) teeth are preventing permanent teeth from erupting properly.
Regardless of the reason for your tooth extraction, you can count on our friendly team to help you feel at-ease and well-cared for every step of the way.
The Process of Removing a Tooth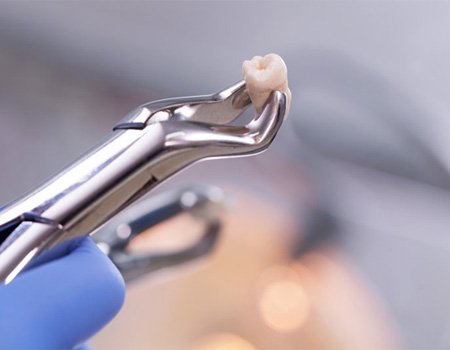 There are two types of tooth extractions:
Simple tooth extraction – If the tooth in question has fully erupted past the gumline, then we can typically remove it by grasping it with dental forceps and gently rocking it back and forth until it breaks free.
Surgical tooth extraction – If a tooth has NOT completely emerged, we may need to take additional steps before extracting it, such as making an incision in the gums to access the entire tooth. This is often the case with the wisdom teeth .
No matter which type of extraction you're receiving, we'll make sure your mouth is numbed beforehand so that you don't feel any pain during the procedure.
Tooth Extraction Aftercare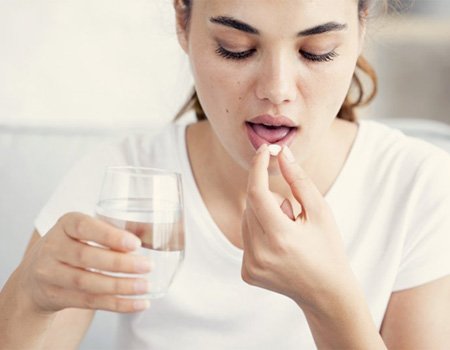 To ensure that your mouth recovers properly from your tooth extraction, we'll send you home with a detailed guide on caring for your smile over the next several days. These instructions may include:
Take the pain medication we have prescribed as directed (usually before the initial anesthetic wears off).
Keep the extraction site clean by being gentle when you brush and floss. Avoid using mouthwash that contains alcohol.
Do NOT smoke, drink through a straw, or spit/rinse forcefully. That could dislodge the blood clot developing over the site. Known as dry socket, this painful condition may delay healing.
Stay hydrated with water and get plenty of rest.
Avoid spicy, hot, sticky, or crunchy foods.
Understanding the Cost of Tooth Extractions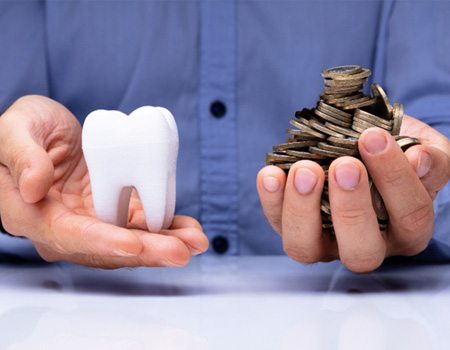 Want to know if the cost of a tooth extraction in Azle fits within your budget? The best way to find out is to schedule a consultation with Dr. Frank and Dr. Jodie Rubal . Because every person's situation is unique, there is no one-size-fits-all cost of removing a tooth. However, you can keep reading below to learn about the different factors that influence the cost of the procedure and what affordable payment options are available.
Factors That Can Affect Tooth Extraction Cost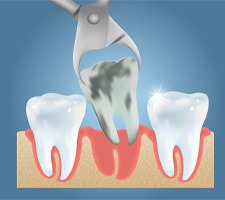 It is difficult to determine the exact cost of a tooth extraction until our team has had the opportunity to assess the tooth or teeth in question. There are several factors that can influence the final amount you'll pay, including:
Location – The type, location, and number of teeth that require extraction will affect your final costs.
Complexity – Surgical extractions typically cost more than simple extractions. Fortunately, our dentists have the expertise and experience to perform all types of tooth removal. By avoiding a trip to an outside oral surgeon, you can save time and streamline your fees.
Restoration – Missing even a single tooth can negatively impact your oral health. Before removing a tooth, our team will discuss various options for filling the future gap in your smile. Different restorations, such as dental implants and bridges, are available at various price points.
During an initial consultation at our office, your dentist will carefully examine your tooth, discuss next steps, and provide an accurate cost estimate. You can rest assured that you will know exactly what to expect before deciding whether to remove your tooth or not. Don't wait too long before contacting us, or your tooth could worsen and you may need to visit an emergency dentist in Azle.
Does Dental Insurance Cover Tooth Extractions?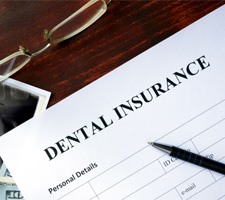 Most dental insurance plans cover around 50% of the cost of tooth extractions after the deductible has been met. However, since every insurance plan is slightly different, you should confirm your coverage with your insurance provider. Some dental insurance plans have waiting periods before coverage kicks in or limits that cover only a certain number of teeth. Our knowledgeable team can help you understand the details of your insurance plan and maximize your benefits . Unlike most other dental offices, we accept and work closely with basically all dental insurance plans. We are in-network with Aetna, Blue Cross Blue Shield, Cigna, Delta Dental, Humana, United Healthcare, and many more!
How to Make Tooth Extractions Affordable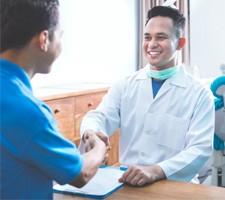 At Rubal Dentistry Azle, we are committed to helping patients achieve and maintain healthy smiles in an affordable way. In addition to working with all dental insurance and Medicaid, we also provide an in-house savings plan for those without insurance. Furthermore, we are happy to help patients apply for low-interest financing to break up the cost of a tooth extraction in Azle into smaller, more affordable monthly payments.
If financial concerns are keeping you from removing a damaged or decayed tooth, don't hesitate to give our office a call. Dr. Frank and Dr. Jodie Rubal will help you understand each step of the tooth removal procedure and navigate the cost.
Tooth Extractions FAQs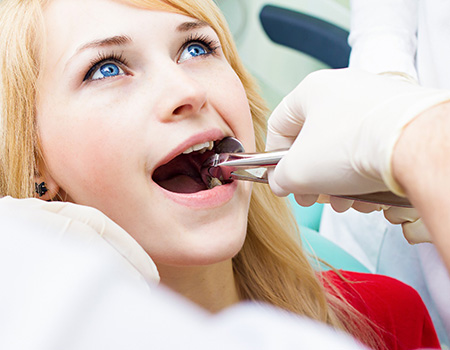 Given the information above, you might be ready to try tooth extraction in Azle. After all, the procedure is meant to help your smile in the long run! That being said, though, you might have lingering concerns. (It's only natural if you do, as extraction is meant to be a last resort.) Therefore, Rubal Dentistry Azle has listed the answers to frequently asked questions about tooth extractions. Please read them over to better understand what to expect from treatment. Otherwise, feel free to call our office or book a consultation to get more details!
How Should I Prepare for My Tooth Extraction?
Preparing for tooth extraction is just as key as following the proper aftercare. As such, you should do a few things before your appointment.
Firstly, be open with your dentist regarding any questions you have. For instance, ask them what you should bring, whether you can eat the morning of treatment, and so on. They may have specific instructions you should follow, like only drinking water before the procedure or taking certain medications.
Also, arrange for someone to drive you home after the extraction. The treatment will likely involve local or general anesthesia, so you wouldn't be well enough to use a car.
Does Getting a Tooth Extracted Hurt?
Given rumors and stereotypes, you might fear that a tooth extraction would be painful. However, the truth is the opposite: this procedure shouldn't cause discomfort. Whether you're getting one tooth pulled or many, your dentist will numb your mouth prior to treatment. That way, you won't feel a thing during the surgery.
All that being said, you may feel soreness and discomfort after the extraction. Thus, you must follow your aftercare instructions — doing so will prevent infection, reduce puffiness, and promote healing. Contact your dental team immediately if you feel worsening pain or exhibit signs of an infection (like a fever).
What Should I Do After My Tooth Extraction?
After you return home, it's essential to rest and take it easy. That way, your body can take the time it needs to recover from the procedure. In particular, you should stick to the tips below:
Avoid strenuous activities, like working out, for the first 24 hours.
To avoid a dry socket, keep the gauze pad in place as instructed, stay hydrated, and avoid using a straw or spitting.
Don't touch your wound with your tongue or fingers.
For the first few days post-treatment, stick to soft foods like yogurt and applesauce.
Use a cold compress to reduce puffiness and temporarily numb the area.
Take pain medication as instructed.
Follow all other aftercare instructions provided by your dentist.
What Risks Are Involved with Tooth Extractions?
Rest assured, tooth extractions are incredibly safe. Still, it's best to keep in mind that there are risks with any dental procedure.
With tooth extractions, one such risk is infection. After treatment, harmful bacteria can sometimes spread throughout the body if they aren't handled swiftly.
Another potential challenge is a dry socket, which occurs when a blot clot dislodges or dissolves before a wound heals. Should that happen, you can expect some pain and a delay in recovery.
To prevent such things from happening, your dentist will give you an extensive list of aftercare instructions and some infection symptoms to watch for.