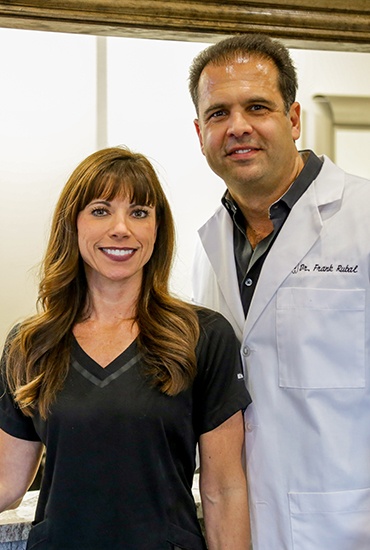 Tooth Extractions – Azle, TX
Need a Tooth Removed? We're Here to Help
Given the choice between saving a natural tooth and extracting it, our team much prefers preservation. However, in some cases, tooth extractions in Azle, TX are the best or only options for our patients. For instance, tooth extraction may be deemed necessary in these situations:
A severely damaged or decayed tooth doesn't have enough structure left to support a dental crown.
The teeth are overcrowded and need orthodontic treatment.
The patient has advanced gum disease.
Primary (baby) teeth are preventing permanent teeth from erupting properly.
Why Choose Rubal Dentistry for Tooth Extractions?
Dentists with More Than 2 Decades of Experience
Compassionate, Skilled Dental Team
Comfortable Dental Office
Regardless of the reason for your tooth extraction, you can rely on our team to make sure that you're comfortable throughout the entire process. We not only provide a relaxing, warm dental office where you can feel at ease, but we also take the time to fully and clearly explain your situation and your treatment options. We will always be honest and will never pressure you into treatment that you don't need. After all, our team has your needs and your smile's best interests at heart.