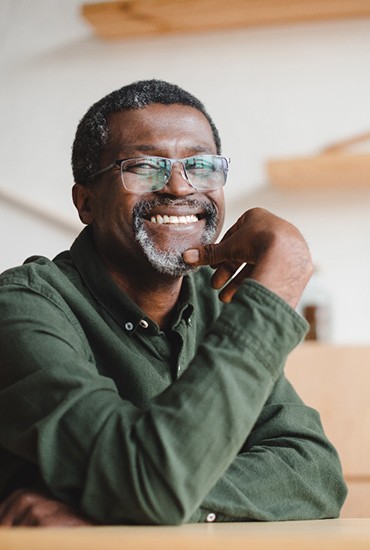 BlueCross BlueShield Dentist – Azle, TX
Learn How BlueCross BlueShield Can Help You
BlueCross BlueShield has been around for decades helping patients take better care of their smiles. Offering reliable plans that are designed to encourage optimal oral health, they make it easy to embrace top-of-the-line dental care from professionals who truly care. This is why as a BlueCross BlueShield dentist in Azle, our team at Rubal Dentistry is pleased to be in-network, ensuring you pay the lowest possible price for the services you receive. Call us today to find out how you can maximize your benefits for better oral health.
BlueCross BlueShield Coverage Availability & Fees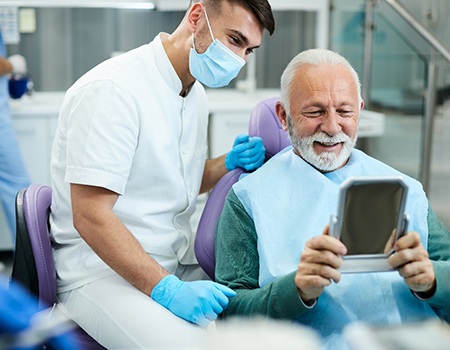 Each BlueCross BlueShield (BCBS) plan is different, but the breakdown of benefits looks quite similar, such as:
80-100% preventive care (dental cleanings, regular checkups)
70-80% minor restorative services (dental fillings)
50-70% major restorative services (dental crowns, bridges, and implants)
25-75% for orthodontics
The reason preventive care is largely covered at 100% is that BCBS believes in the power of prevention. This means that they want patients to take the time to go see their dentist every six months. Not only does this allow for better oral health year-round, but it also minimizes the potential for worsening symptoms and serious problems in the future – many of which require restorative treatment.
But cavities and sudden injuries are honest possibilities no matter how often you practice your oral hygiene routine at home. This is why they are committed to paying up to 80% for minor services and up to 50% for major ones.
At Rubal Dentistry, our team will review your policy to determine how best to proceed so that you get the most out of your plan. Because your plan is likely good for the standard calendar year, it's important that you use your available funds to take care of and improve your smile. This means meeting your deductible and using your allocated annual maximum.
We'll go over ways you can use these funds so that you don't lose thousands of dollars at the end of each year.
These are just part of the perks of seeing an in-network dentist; however, it's not mandatory that you do. If we are not in-network with your dental insurance provider, that's okay. You'll still receive the same great care, but you'll likely be required to pay more for the same services.
Meet Jennifer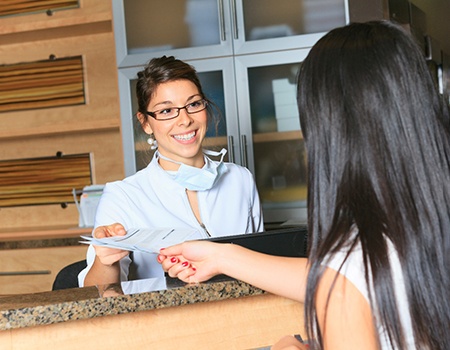 As you enter Rubal Dentistry, you will meet Jennifer, who is part of our front desk staff. With nearly 15 years of experience in the dental field, she has spent most of her career here at our practice in Azle. Although she is originally from Midland, she is happy to be here is Azle helping residents take better care of their smiles. No matter if you have questions about scheduling, treatment, or your dental insurance, she is here to provide answers and clear up any confusion. With Jennifer's help, you can better understand how your insurance plan is designed to serve you so that you get the most out of your benefits and save the most money.