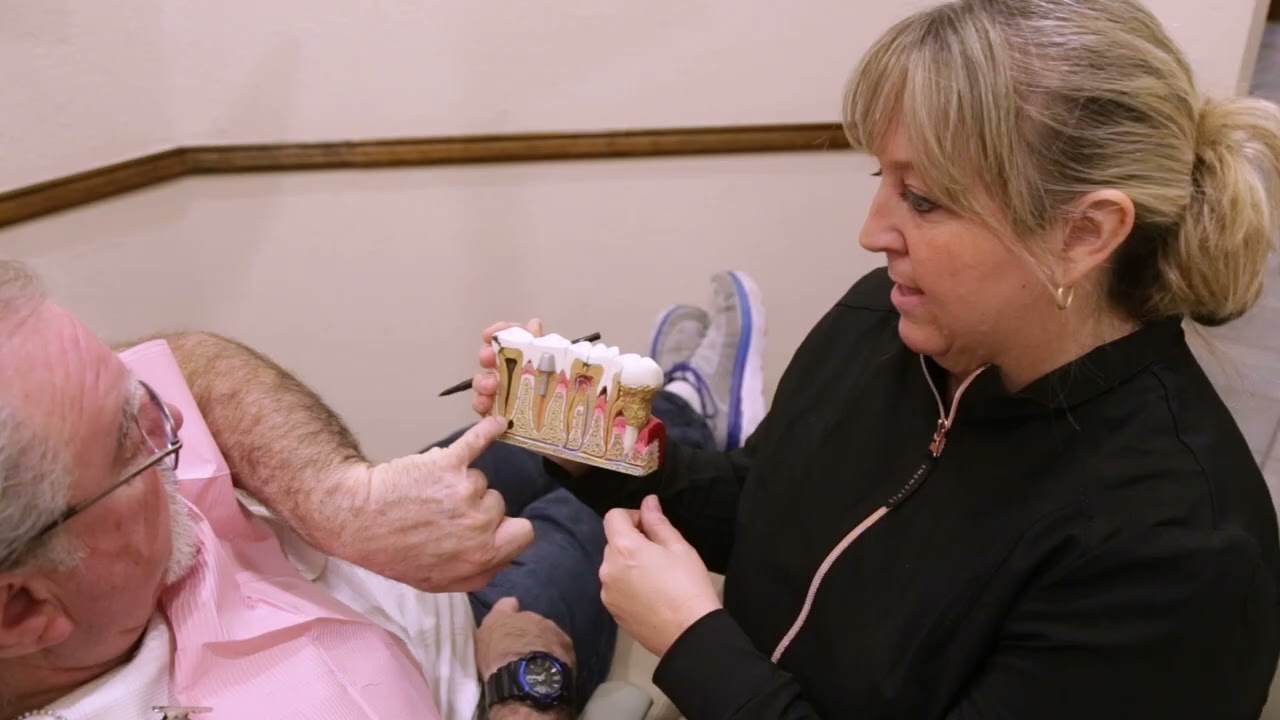 Root Canal Therapy – Azle, TX
Save Your Tooth from Extraction
Although the phrase "root canal" has a negative reputation, this procedure is actually very beneficial. When a tooth has become severely damaged or decayed, its center—which is called the pulp—becomes exposed to harmful bacteria. As a result, the tooth can cause excruciating pain. Root canal therapy is often the only procedure that can save your tooth from extraction. Drs. Frank and Jodie Rubal are dedicated to helping patients find relief and return to full oral health. If you think you may need root canal therapy in Azle, contact our dental office to schedule your appointment.
Why Choose Rubal Dentistry Azle for Root Canal Therapy?
Metal-Free Restorations Available
Dental Emergencies Welcome
Dental Insurance Accepted
Do I Need Root Canal Therapy?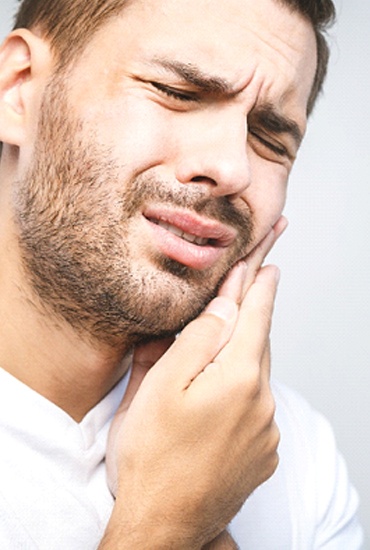 Just because you have a toothache doesn't necessarily mean that you are destined to get a root canal. This service is reserved for teeth that have been damaged, decayed, or infected to the point where they can't be treated with solely a filling or dental crown. Here are some of the common symptoms that could mean that you need root canal therapy:
Severe toothache or dental pain that's lasted for more than 24 hours.
New or worsening tooth sensitivity to hot or cold temperatures.
Pain in one or more teeth when you bite down.
Swollen, red, or tender gum tissue.
Bump on the gums near the painful tooth.
If you are experiencing one or more of these symptoms, give us a call so we can schedule you for a visit as soon as possible.
The Root Canal Process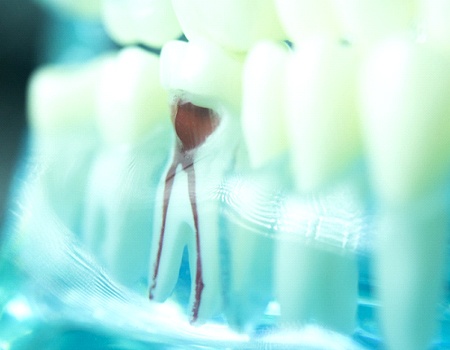 The root canal process is fairly straightforward. It begins with a local anesthetic to numb any pain that you may be feeling, just like getting a cavity filled. Then, Dr. Rubal will remove the pulp and any other infected structure. Then, we'll make sure the inner chamber is completely clean before we seal it up. We'll take impressions of your teeth and have a custom dental crown created just for you. Until it's ready, you'll wear a temporary one, and finally you'll come back to have the permanent crown placed.
The Benefits of Getting a Root Canal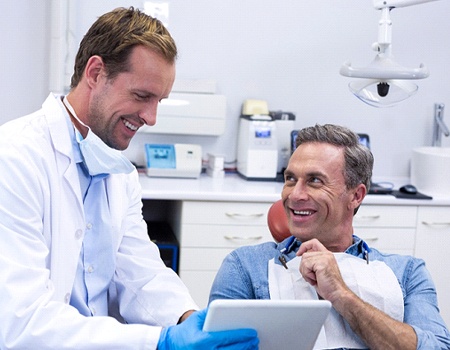 Root canal therapy is a safe way to prevent oral health issues in the future. Some of the benefits include the following:
Preserves the tooth: Saving a tooth with root canal therapy can save you lots of time, money, discomfort, and complications.
Fight against bacteria: Root canal therapy cleans away harmful bacteria that are causing you pain and discomfort.
Painless treatment: While root canals have a bad reputation, they're actually virtually pain-free! They feel similar to getting a standard filling, and they require much less healing time than an extraction.
Understanding the Cost of Root Canals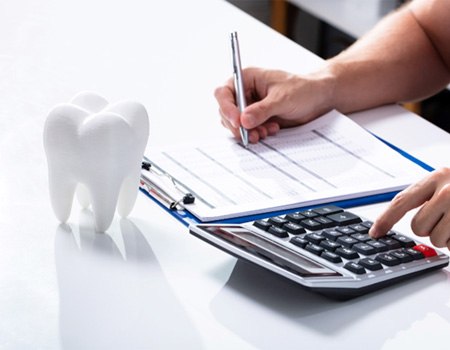 Do you have a decayed or damaged tooth? You may be wondering how much it will cost to undergo root canal therapy. Because every situation is unique, there is no one-size-fits-all cost for a root canal in Azle. The best way to learn how much you can expect to pay to restore your tooth is to schedule a consultation with Dr. Frank or Dr. Jodie Rubal . In the meantime, read the information below to understand the various factors that can influence the cost of a root canal.
Factors That Can Affect Root Canal Cost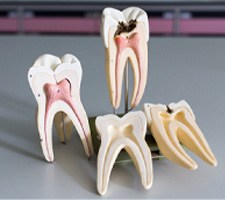 Several factors can influence the cost of root canal therapy, such as:
Tooth Location – Back molars can cost anywhere between $500 to $3,000 to treat. Front teeth, which have fewer root canals than molars, usually run about $300 to $1,000 each.
Complexity – Complex roots canals may require a visit to a specialist, which incurs an additional cost. In general, the simpler the root canal, the lower the cost.
Additional Services – Your dentist may recommend placing a crown to protect the treated tooth, adding to your overall costs.
During your appointment, Dr. Rubal, an experienced emergency dentist in Azle, will carefully assess the tooth or teeth in question. They will then explain the recommended treatment plan and provide an accurate cost estimate.
Is It Cheaper to Pull My Tooth?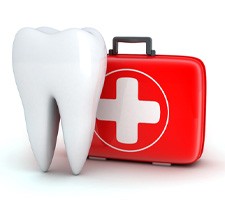 Patients often ask us if it would be simpler to skip the root canal and just have the tooth extracted instead. While extractions are typically less expensive on the surface, it's important to think through the long-term consequences of losing a natural tooth. Your remaining teeth may begin to shift out of position, resulting in difficulty eating and general discomfort. A dental bridge or dental implant can prevent these issues, but of course any restoration will add to your overall costs. In the end, it's often more cost-effective to save a natural tooth rather than removing it and paying for a replacement. It's also important to keep in mind that if you need a root canal, you shouldn't delay getting treatment. The longer you wait, the more likely it is that the tooth will have to be extracted anyway.
Does Dental Insurance Cover Root Canal Therapy?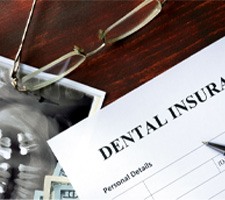 Most dental insurance plans cover between 50% to 80% of the cost of root canal therapy. However, you first have to meet your annual deductible before your benefits kick in. Every insurance plan is slightly different, so you should contact your insurance provider and confirm your coverage before scheduling a root canal. Our knowledgeable team can help with this process too! We accept and are in-network with most major PPO dental insurance plans, including Aetna, Blue Cross Blue Shield, Delta Dental, Humana, MetLife, United Healthcare, and many more. We will even file claim paperwork on your behalf to ensure you're maximizing your benefits.
At Rubel Dentistry Azle, we're committed to helping patients protect and restore their smiles without busting their budgets. If you have questions about how to navigate the cost of a root canal in Azle, don't hesitate to give our office a call.
Root Canal FAQs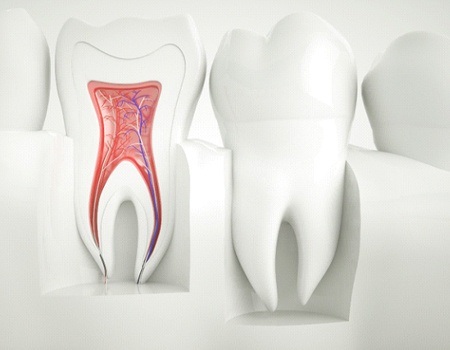 Have you recently been told that you require a root canal in Azle? If so, then it might be the best option for saving your precious tooth. While you might be aware of the benefits of the procedure, it's natural to want to know as much as you can about the treatment before starting any work. To help you feel more comfortable about the process, our team at Rubal Dentistry Azle is happy to share and answer some of the most commonly asked questions we get about root canal therapy. Read along or give us a call today if you wish to learn more!
Are Root Canals Covered by Insurance?
Most dental insurance companies usually cover routine care, such as checkups and cleanings, that could have prevented the need for root canal therapy altogether. Still, many providers will also offer coverage for the cost of your treatment once you've met your annual deductible and before you reach your maximum. Since root canal therapy is considered an essential restorative procedure, your provider might be able to help cover up to 50%. Be sure to consult your insurance company or speak with our knowledgeable team to help you navigate the details of your benefits.
How Much Pain Is Normal After a Root Canal?
You should not feel much discomfort during the procedure itself, as we will ensure your mouth is numbed before starting any work. However, you may expect to feel mild soreness or sensitivity for the following few days after your appointment, especially once the local anesthetic wears off. Fortunately, this should be short-lived and can easily be managed with over-the-counter pain relievers, like ibuprofen and acetaminophen. Stay clear of hard or crunchy foods while your tooth is healing. Give us a call for help if any discomfort hasn't improved after three days.
What Should I Do Before a Root Canal?
You'll want to eat a hearty and healthy meal before your procedure, as the numbing effects will remain for a few hours afterward, making eating difficult. Make sure you keep away from consuming alcohol or using tobacco beforehand, which can impede the local anesthetic. You might also consider taking over-the-counter pain medication immediately before your appointment to maximize your comfort. Most importantly, you should be well-rested prior to your root canal, as this can help relieve your nerves and prepare your immune system for a smooth recovery period.
Do I Need Antibiotics Before or After My Root Canal?
Not every patient needs to take antibiotics before or after their root canal therapy. This is generally prescribed to those who have health conditions that may increase their chances of developing infections after major dental treatment. To determine if you'll need antibiotics, our team will walk you through your medical and dental history beforehand. Should we conclude that this is necessary, we'll provide you with the medication to ensure you stay healthy and safe during your healing process.