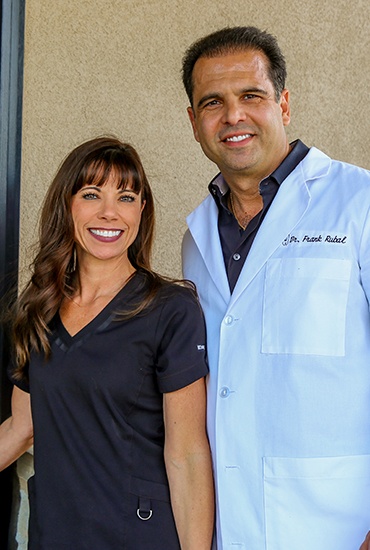 Root Canal Therapy – Azle, TX
Save Your Tooth from Extraction
Although the phrase "root canal" has a negative reputation, this procedure is actually very beneficial. When a tooth has become severely damaged or decayed, its center—which is called the pulp—becomes exposed to harmful bacteria. As a result, the tooth can cause excruciating pain. Root canal therapy is often the only procedure that stands between you and extraction. Drs. Frank and Jodie Rubal are dedicated to helping patients find relief and return to full oral health. Do you need root canal therapy in Azle, TX? Contact our Azle dental office to schedule your appointment.
Why Choose Rubal Dentistry for Root Canal Therapy?
Metal-Free Restorations Available
Dental Emergencies Welcome
Dental Insurance Accepted
The root canal process is fairly straightforward. It begins with a local anesthetic to numb any pain that you may be feeling, just like getting a cavity filled. Then, Dr. Rubal will remove the pulp and any other infected structure. Then, we'll make sure the inner chamber is completely clean before we seal it up. We'll take impressions of your teeth and have a custom dental crown created just for you. Until it's ready, you'll wear a temporary one, and finally you'll come back to have the permanent crown placed.