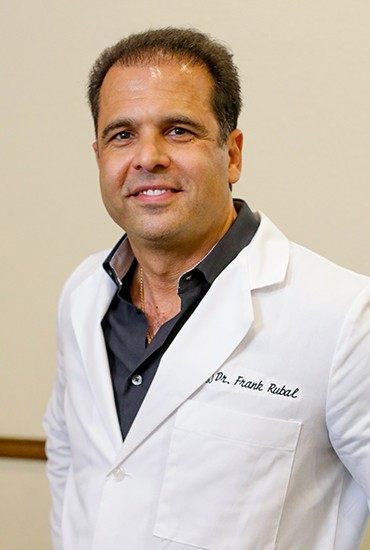 Emergency Dentist – Azle, TX
Toothache? Broken Tooth? We Can Help!
Are you experiencing a dental emergency? Although your initial instinct may be to go to the emergency room, they are typically not equipped or trained to handle this kind of situation. Unless bleeding lasts longer than 10 minutes or you have broken bones, give Rubal Dentistry Azle a call as soon as possible when a dental emergency occurs. We'll do our best to see you on the same day and give you much-needed relief. We even recommend saving our dental office's number in your phone. That way, you're prepared in case the need for emergency dentistry in Azle, TX arises.
Why Choose Rubal Dentistry Azle for Emergency Dental Care?
Convenient Hours and Same-Day Appointments
We Accept All Dental Insurance
Patients of All Ages Welcome
How We Treat Dental Emergencies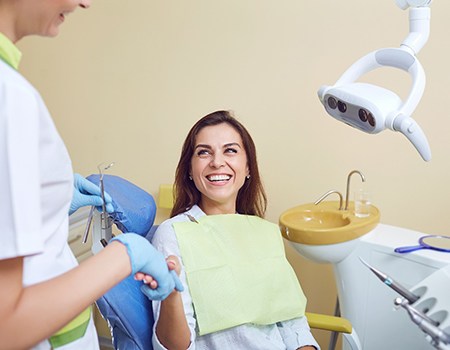 As soon as you call our office to report a dental emergency, one of our team members will make sure that you are given the attention you need. This includes getting you scheduled for an emergency appointment, ideally the same day, but it also means providing first-aid tips to improve your situation ahead of your visit. We are open five days a week, available in the evening most days, and welcome walk-ins, so don't put off care you need.
When you arrive, we'll get you seen by either Dr. Frank or Jodie Rubal. They'll perform a detailed exam of your mouth and confirm if further examination is needed to locate the source of your dental emergency.
Our team will work on a treatment plan that gets you out of discomfort as quickly as possible and prevents the emergency from coming back. Of course, the services we recommend to do this may vary and could include dental fillings, root canal therapy, tooth extractions, or another treatment.
The Most Common Dental Emergencies
In most cases, your first move should be calling our Azle dental office right away. Dental emergencies come in all different types and forms, so it's better to give us a call even if you're not sure if you're experiencing one. The last thing we want is for you to put off care you need. After all, time can be precious in a dental emergency.
Understanding the Cost of Dental Emergencies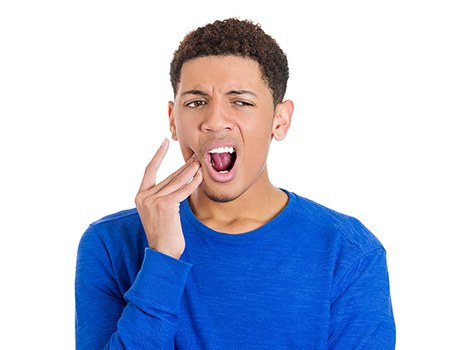 No one ever expects to have a dental emergency, but they are quite common. If you're among the unlucky few who will experience one this year, you'll need immediate care from your dentist. As with any emergency, time is of the utmost importance; however, if you're like many people, you might hesitate to call your dentist because you're concerned about the cost. Don't let the fear of a large bill prevent you from getting the care you need. Our office provides affordable services, so you can restore your smile without breaking the bank.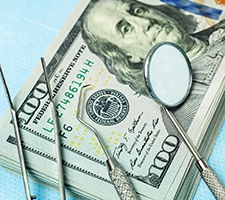 What Factors Influence the Cost?
Many people have anxiety about the cost of dental services, which can make them delay even routine appointments. If an emergency occurs, the last thing you need to worry about is the cost of treatment. You don't want to wait to get the care you need because you believe you can't afford the visit.
We understand you need affordable services to save your smile. Unfortunately, there isn't a set price for emergency care. Instead, the cost is determined by your specific treatment plan. There are various factors that can influence the amount you need to pay, such as:
Location: Believe it or not, the location of a dental office can affect the price. Areas that have a higher cost of living may charge more for services.
Dental Insurance: Many dental insurance carriers cover 1-2 emergency visits. This can help lower the amount you need to pay out-of-pocket.
Type of Treatment: The type of treatment you need will impact the cost and the amount covered by your dental insurance.
We will provide you with a custom estimate and discuss the fees associated with your treatment. A member of our team will help you find the solutions you need to pay for your treatment without draining your wallet.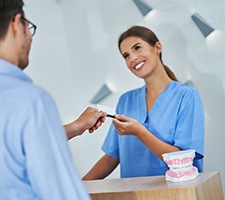 Financial Options Available
We don't want to see anything stand in your way of getting the care you need. A member of our team will work with you to maximize your dental insurance. They will file the necessary claims and forms to lower the amount you need to pay. We are proud to work with many leading insurance carriers, including:
Aetna
Always Care
Amerigroup
Ameritas
APWU
Assurant
Blue Cross Blue Shield from every state
Care N' Care
Central States
Cigna
Delta Dental from all states
Dentaquest
Dental Select
FCL
Guardian
GEHA
Humana
Liberty
Lincoln
Medicaid
Met Life
MCNA
Principal
Secure Horizon/AARP
Team Care
UMR
Unicare
United Concordia
United Healthcare
We will explain how your benefits are being used and if there's a remaining balance. If you owe any out-of-pocket cost, we accept several options to keep your care affordable. Besides traditional payment methods, we also accept third-party financing with CareCredit.
If you have a dental emergency, the last thing on your mind should be the bill. We will help you reinstate a healthy smile without stressing about any added financial burden. Contact our office today for an appointment.
How to Prevent Dental Emergencies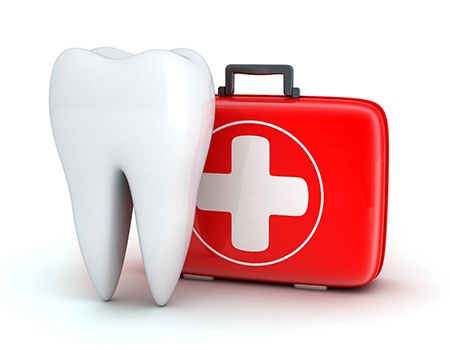 No one ever expects a dental emergency to occur, but they happen more often than you might realize. Research shows 1 in 6 Americans face an urgent oral health issue each year. Often, they strike without any warning or when you least expect it. Although you can't fully prevent unplanned trips to your emergency dentist in Azle, here are 4 tips to reduce your risk of one.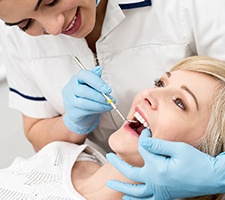 Visit Your Dentist Regularly
Besides caring for your smile at home, routine care from your dentist is equally important to prevent dental emergencies. In addition to cleaning your teeth, we also perform a comprehensive checkup. This allows us to detect any concerning issues while they are still small, preventing them from causing a big problem down the road. Overall, you'll keep your smile healthy to reduce the need of a costly treatment in the future, lowering your oral health expenses.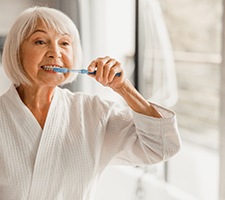 Maintain Good Oral Hygiene Habits at Home
Your toothbrush and floss are your first line of defense against preventable oral health issues that can cause a dental emergency. It's best to brush your teeth at least twice a day for 2 minutes each session. Don't forget to floss every night before going to bed. You'll remove harmful buildup to lessen the risk of tooth decay and gum disease.
Be Careful With Your Diet
A healthy diet isn't just important for a trim waistline. It's also essential for a healthy smile. If your diet consists of frequent sugar consumption, you're significantly increasing your risk of tooth decay. Sugar combines with bacteria in your mouth to create an acidic plaque that erodes your enamel. Ultimately, this can lead to infection if a cavity isn't treated quickly. It's best to maintain a balanced diet and only have sugar in moderation.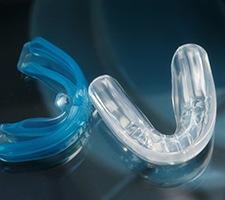 Wear a Mouthguard
Many dental emergencies are sports related. You can significantly reduce your risk of an injury with an athletic mouthguard. If you play sports, this is an essential piece of equipment to protect your smile. Research shows it not only protects your teeth and gums, but it can also lessen the risk of concussion. Although you can purchase a mouthguard over the counter, it's best to see your dentist in Azle for one that's custom-fit because they provide a higher level of protection.
If you have a habit of grinding or clenching your teeth, you're slowly wearing away at your enamel, which can lead to a break. Not to mention, it might loosen your teeth over time. A mouthguard acts as a protective barrier between your upper and lower teeth to protect your smile for unnecessary complications.
Dental Emergency FAQ's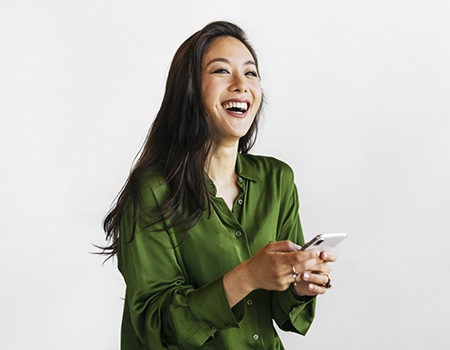 Are you still worried about what would happen if you had a dental emergency in Azle? When in doubt, be sure to give our team at Rubal Dentistry Azle a call. We can provide you with first-aid guidance and schedule a same-day appointment to fix the issue. For your convenience, we've also answered some common questions we receive below.
What is Considered a Dental Emergency?
Some types of discomfort can come and go, depending on what the cause is. These are some of the most common signs that you're experiencing a dental emergency:
Intense, persistent pain
Bleeding caused by dental trauma
Loose or broken teeth
Knocked-out teeth
Swelling around the facial area
Oral sores that don't heal within two weeks
Severe toothache caused by an infection
Loose or broken crown or filling
If you feel as though a symptom is out-of-the-ordinary or warrants immediate attention, it likely does. When you call our office, our team will let you know whether your symptoms require a same-day appointment and provide you with instructions to help ease your pain and prevent further damage until you reach us.
Should I Go to the Hospital or an Emergency Dentist?
If your dental emergency is life-threatening, always visit your local emergency room before you see your dentist in Azle. Problems that make it difficult to swallow or breathe, uncontrollable swelling, jaw fractures or dislocations, deep facial lacerations, or serious tooth infections that occur when our office is closed also warrant urgent medical attention. Once you receive the necessary immediate treatment, you can contact our office so we can take care of all of your dental needs and get your oral health back on track or repair your smile. For any other urgent situation that has to do with your mouth, you can visit our office for fast treatment.
Do I Need to Go to the Emergency Dentist Right Now, Or Can I Wait?
If you feel as though something is dangerous or causing you pain, it's important to immediately seek emergency help from your dentist. For certain issues, including a tooth infection or knocked-out tooth, time is of the essence, which is why it's vital to contact us as soon as possible.
Does Dental Insurance Cover Emergencies?
The best way to learn whether your emergency visit will be covered by your dental insurance is to speak directly to your provider. Most treatments vary depending on a variety of factors, including what the diagnosis is and how severe the problem has progressed to. If you need help finding out whether we're an in-network provider with your insurance or would like to speak about additional financing options, our team at Rubal Dentistry Azle is always here to help!