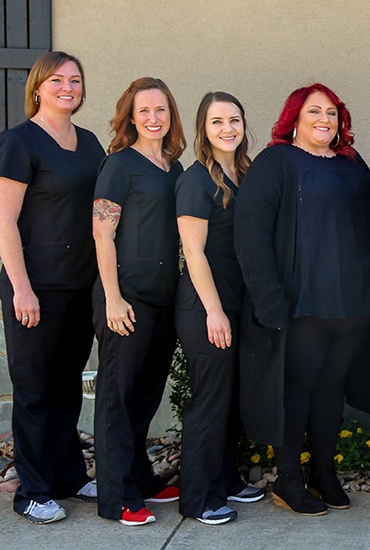 Cosmetic Dentistry – Azle, TX
We Put Your Dream Smile Within Reach
Do you currently feel confident in your smile? A self-conscious smile can have a huge impact on your life. For example, it can hold you back from making progress in social or professional situations. Also, studies have shown that those who smile more often tend to feel happier. You deserve to smile with total confidence and show your best self. Fortunately, even if you don't naturally have beautiful teeth, Drs. Frank and Jodie Rubal offer cosemtic dentistry in Azle, TX that can make that happen for you and your loved ones. Are you ready to love your smile? Reach out to us and schedule your consultation with us today!
Why Choose Rubal Dentistry for Cosmetic Dentistry?
Flexible Financing Available
At-Home Whitening Offered for Convenience
Over 20 Years Serving Azle and Surrounding Communities
Porcelain Veneers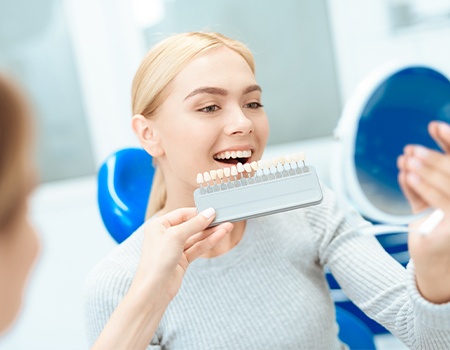 When you watch TV shows or movies, you can be dazzled by the actors' perfect teeth. Well, in many cases, they got that flawless smile through porcelain veneers. These ceramic sheets are thin and fit over the front of your teeth, hiding a multitude of imperfections, such as gaps, discoloration, chips, cosmetic cracks, misalignment, and more. In fact, in just two appointments, you can gain your own red carpet-worthy smile that lasts for years at a time.
Metal Free Dental Restorations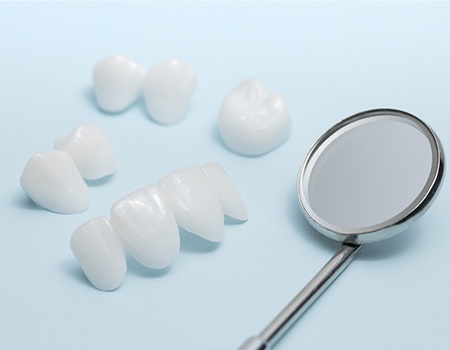 Nothing attracts attention—the wrong kind of attention—in a smile like shiny metal. Teeth look their best when they appear completely natural. That is why we provide restorations that have no metal whatsoever. Instead, we use either composite resin or porcelain to restore your tooth after decay or injury to bring back its original beauty and function. With Rubal Dentistry, you don't have to worry about the way your smile looks.
Cosmetic Dental Bonding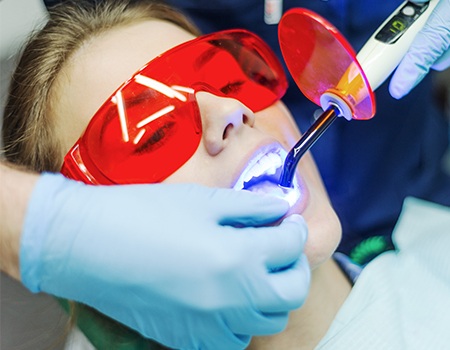 Did you know that there is a faster, more cost effective alternative to porcelain veneers? Cosmetic bonding involves using composite resin to fill in gaps and chips, cover discoloration, and correct slight misalignment for a more appealing look. Unlike veneers, this solution doesn't require removing any tooth enamel, and it is usually completed in just one appointment. However, keep in mind that cosmetic bonding will likely need to be replaced about every 10 years, as opposed to 20 or more years for porcelain veneers.
Teeth Whitening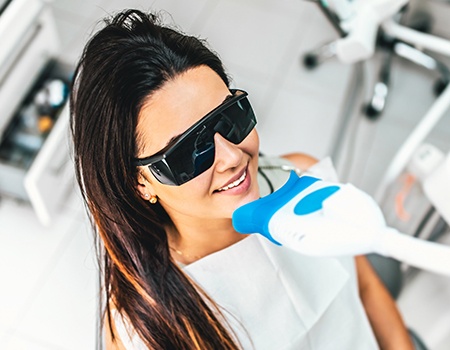 Over the years, your tooth enamel can fade or appear more yellow. With repeated exposure to staining foods and drinks, medications, and other sources, your smile could just need a simple whitening treatment to knock a few years off your smile. Our take-home whitening solution is far more powerful than anything you'll find in the store, which only removes surface stains. With our solution, you can brighten your smile by up to eight shades after two weeks of treatment.