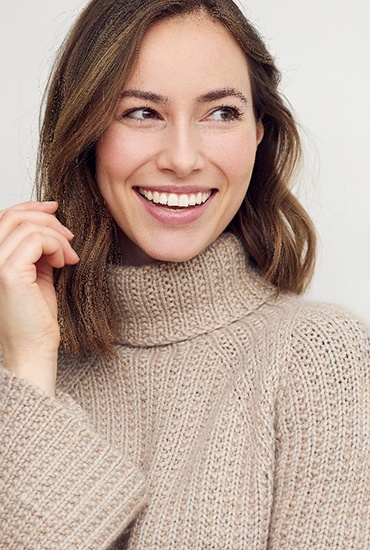 Full Mouth Reconstruction – Azle, TX
A Comprehensive Method to Create a Beautiful & Healthy Smile
While tooth enamel is the hardest material in the human body, it isn't indestructible. Over the years, your teeth may have gotten worn down, chipped, stained, or otherwise compromised. Though you might consider getting services like tooth-colored fillings or crowns to fix some of your teeth, these treatments alone may not be enough if you have several injured pearly whites that need fixing. That's why our team is more than happy to offer full mouth reconstruction in Azle. This customized treatment plan can provide a comprehensive solution to fix and improve your smile in a streamlined process. Keep reading or call our office today to schedule your initial consultation!
Why Choose Rubal Dentistry Azle for Full Mouth Reconstruction?
Professional, Committed, & Caring Dental Staff
Utilize State-of-the-Art Techniques & Technology
Highly-Trained Dentists with Decades of Experience
Is Full Mouth Reconstruction Right for Me?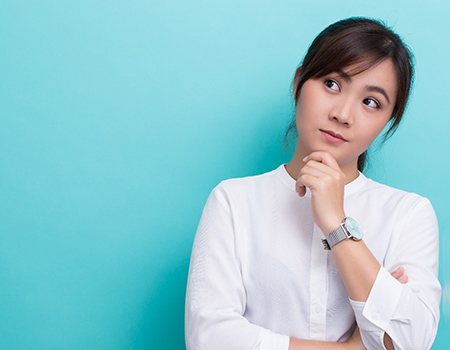 It can sometimes feel overwhelming if you're wanting to fix multiple dental issues and don't know where to begin. However, this shouldn't stop you from reaching for the healthy, functional, and beautiful smile you deserve. Almost any adult who wants to restore their oral health can benefit from a full mouth reconstruction. This treatment option may be best for you if:
You're struggling with several/complex dental issues – No matter the number or kind of dental problems you have, full mouth reconstruction can effectively treat every single one with a combination of restorative and cosmetic services.
You're not sure which treatment to get – If you have numerous dental issues, it can be challenging to know which services you'll need to fix them. Fortunately, a full mouth reconstruction can streamline your dental treatments so you can renew your smile in the shortest time possible.
You want to improve your well-being – Not only will your smile look better, but you'll be able to enjoy a more comfortable set of teeth, boost your self-esteem, and avoid oral health issues later on.
The Full Mouth Reconstruction Process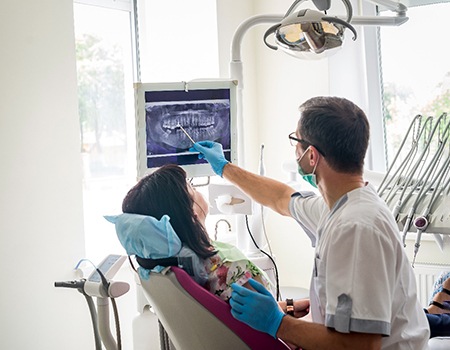 Your full mouth reconstruction will be specifically designed to address your unique smile, so you won't expect the process to be the same as anyone else's. That said, the first step for any reconstruction method is to undergo an initial consultation, where our team will discuss your smile goals, assess your mouth, and develop your treatment plan. This can involve any combination of the following services:
Tooth-colored fillings
Dental crowns
Dental bridges
Dental implants
Periodontal therapy
Teeth whitening
Dental bonding
Veneers
And more!
Understanding the Cost of a Full Mouth Reconstruction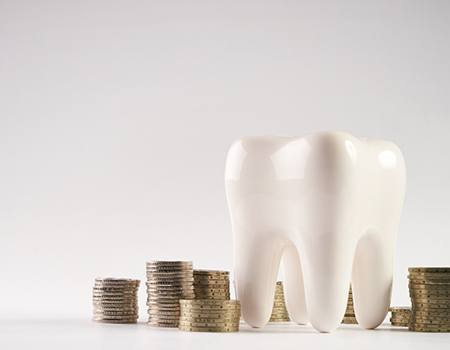 The cost of your full mouth reconstruction will be based on the type of treatments included in your personalized plan. For example, only needing a dental crown or bridge will usually cost much less than requiring more extensive services, such as periodontal therapy, tooth extractions, or a full denture. Once we've determined your treatment(s), we can provide a more accurate price estimate. We'll also walk you through your payment options, such as your dental insurance coverage and alternative financing through CareCredit so that your treatment is more manageable.
Full Mouth Reconstruction FAQs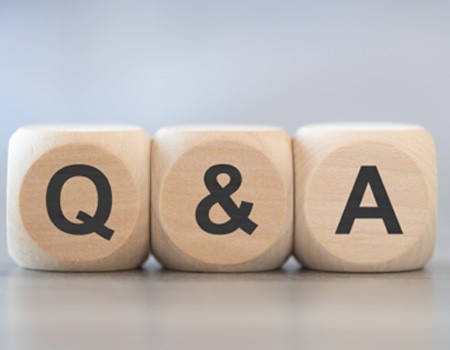 The team at Rubal Dentistry Azle is eager to help you enjoy all the benefits of full mouth reconstruction. However, we know that this service requires a significant investment of both time and money. You should be well-informed about what to expect before you commit to anything. To help you out, we have put together the following list of full mouth reconstruction FAQs, along with easy-to-understand answers. Be sure to contact us directly if you would like additional information on anything you discover here.
How Long Does Full Mouth Reconstruction Take?
The timeline for full mouth reconstruction varies from case to case. It depends on which procedures you undergo and the extent of those procedures.
Some treatments can be completed in a single appointment, whereas others (such as dental implants) require multiple visits across several months. Additionally, while certain procedures can be performed simultaneously, others cannot.
During your consultation, we will be able to provide you with a personalized estimate on how long your full mouth reconstruction will take.
How Long Will My Full Mouth Reconstruction Results Last?
Full mouth reconstruction aims to provide long-term relief from serious oral health problems. The longevity of your results will depend largely on how well you care for them. You can extend the lifespan of your new smile by implementing a few simple precautions:
Maintain a thorough oral hygiene routine.
Attend a cleaning and checkup every six months.
Do not smoke.
Do not eat extremely hard foods that could chip or break your teeth.
Call us right away if you experience any unusual or uncomfortable oral symptoms.
Does Full Mouth Reconstruction Hurt?
We strive to make our patients as comfortable as possible during treatments. To that end, we use plenty of local anesthetic when performing any procedure that would otherwise cause pain. We also take care to be gentle.
Of course, some soreness is to be expected after any invasive treatment. This can last anywhere from a few days to a few weeks. As long as you follow posttreatment instructions, your recovery should go smoothly. For example, you should get enough rest, make recommended dietary adjustments, and take medications as prescribed by our team.
Will People Be Able to Tell That I Had a Full Mouth Reconstruction?
People who know you well are likely to notice the positive changes in your smile. Get ready for compliments as they see missing teeth replaced and damaged teeth repaired!
When you are meeting new people, though, it is not likely that they will be able to tell that you have had some work done. That is because we are careful to design crowns, bridges, veneers, and other restorations in a way that makes them look as natural as possible.
Of course, your input is important when we are designing your new look. Let us know if you want your smile to have any specific attributes. For example, you should tell us if you want your teeth to be a certain color or shape. Your preferences will play a role in determining how natural or dramatic your smile ultimately looks.