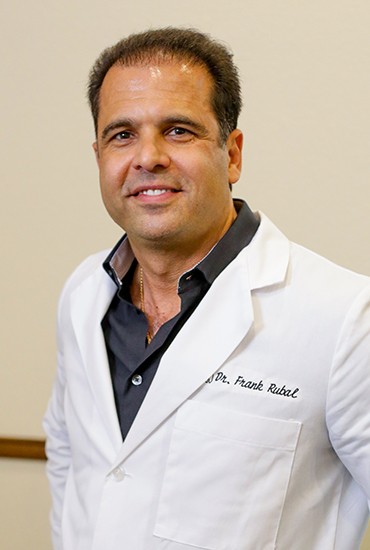 Dental Implants – Azle, TX
A Permanent, Strong Solution for Tooth Replacement
Missing one or more teeth can have a more significant impact on you than just changing your smile's appearance. Did you know that your jaw bone loses density when you lose a tooth? Your body resorbs those nutrients, weakening the support the jaw bone gives to your other teeth and potentially leading to more tooth loss down the road. Only one replacement option counteracts this result of tooth loss—dental implants in Azle, TX. Drs. Frank and Jodie Rubal and the rest of our team at Rubal Dentistry are able to offer this life-changing treatment from beginning to end, so schedule your consultation with us today!
Why Choose Rubal Dentistry for Dental Implants?
Dentists with More Than 20 Years of Experience Each
Low-Interest Financing Available
Implant Placement Performed In-Office
What is a Dental Implant?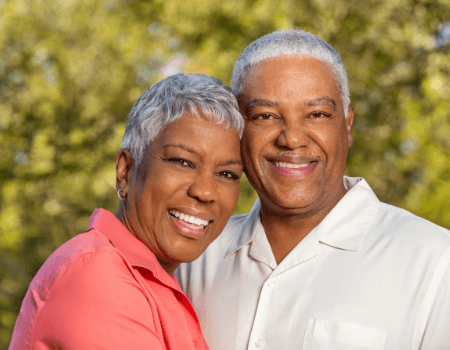 When it comes to replacing a missing tooth, a dental implant follows the structure of natural teeth. A biocompatible titanium post looks and acts like a tooth root and stimulates bone growth. The post is surgically placed beneath the gum surface into the jaw bone. Then, the tissue and bone are allowed to heal and surround the post. After this process is complete, an abutment piece is placed, and the restoration is attached on top.
Benefits of Dental Implants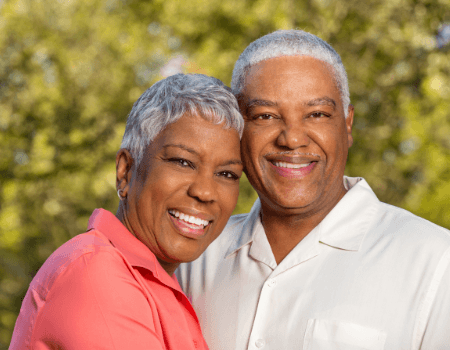 Because dental implants resemble natural tooth structure, they provide significant advantages over traditional replacement options. These benefits include the following:
Longevity—while dentures and bridges have to be replaced every five to ten years, dental implants can last more than 30 years.
Strength and stability—firmly grounded in the jaw bone, your dental implants aren't going anywhere, allowing you to enjoy a nutritious diet.
Confidence—you don't have to worry about your replacement teeth slipping.
Improved oral health—dental implants keep the jaw bone healthy and stimulated, which also helps it give better support to your remaining teeth.
Learn More About the Benefits of Dental Implants
Are Dental Implants Right For You?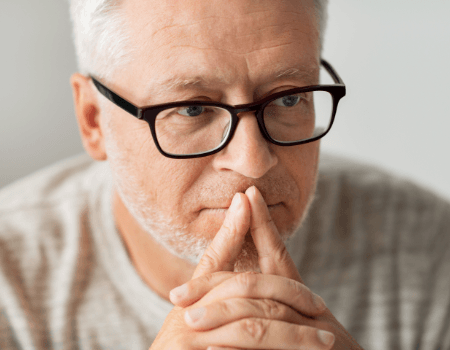 One of the most impressive features of dental implants is that they can be used in basically any tooth loss situation. Whether you're missing one tooth or an entire arch, treatment with dental implants can be adapted to meet your needs and restore your smile to its former glory. During your consultation at Rubal Dentistry, we'll evaluate your oral cavity to see if you qualify for this solution and create a personalized treatment plan just for you.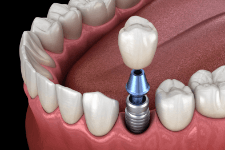 Missing Single Tooth
Instead of using a traditional dental bridge, which involves reducing healthy teeth around the gap, one dental implant can be put into the socket without disturbing the remaining teeth. Then, we can place one dental crown to replicate a natural tooth from top to bottom.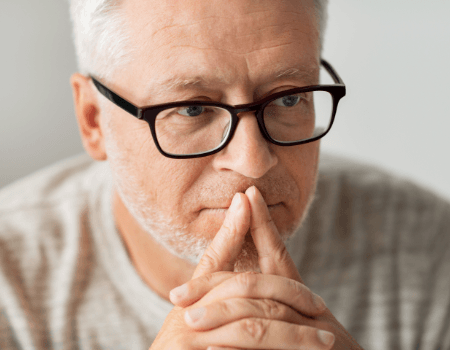 Missing Multiple Teeth
Depending on the location and number of missing teeth, we can offer either an implant-retained bridge or implant-retained denture. Rather than depending on nearby healthy teeth for support, these restorations attach to only a few implants, giving these replacements more security and longevity.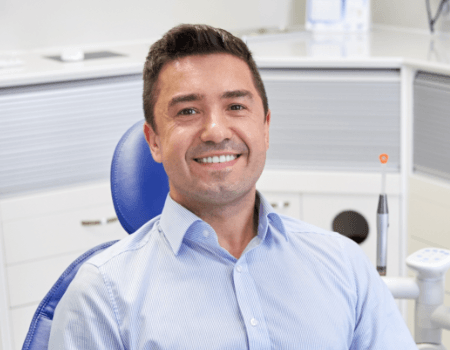 Missing All Teeth
Are you missing all of your teeth? With just four to six implants and a full denture, we can replace an entire arch of teeth. And what's more, because these artificial teeth will be fastened to dental implants, your dentures can last an entire lifetime with the proper care.
Start-to-Finish Convenience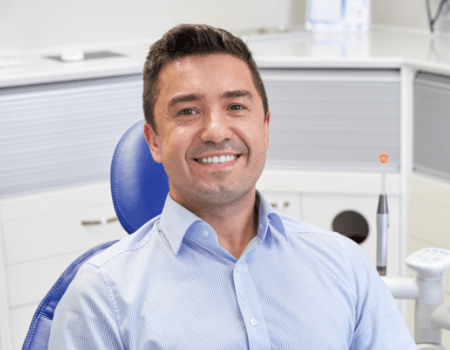 At Rubal Dentistry, we are proud to say that we're able to offer truly comprehensive care when it comes to dental implants. Our dentists have the experience and training required to safely perform dental implant placement right here in our Azle dental office. Once the jaw bone has enveloped the post, we'll then place the abutment and restoration, giving you basically the same biting power that you enjoyed with your natural teeth.
Understanding the Cost of Dental Implants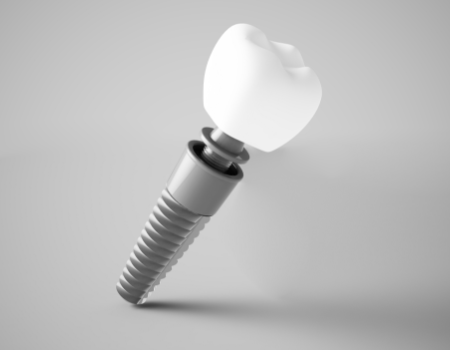 Your smile is unique and requires unique treatment. As a result, the cost of your treatment will largely vary depending on the number of implants you need, the type of restoration, and the location of the implants. We can discuss all these details at your consultation.
Although dental implants have a higher price tag than more traditional replacement options, they last significantly longer. When you add in the cost of replacing your denture or bridge, you will likely find that dental implants are the smarter financial investment.
Learn More About Cost of Dental Implants
Dental Implant FAQ's
At Rubal Dentistry, we know that having dental implants placed is a big step in your life. Thus, we're eager to provide more information so you can feel comfortable with every aspect of the care you receive. Along those lines, we've noted the most common questions that we're asked about the dental implant procedure. We've compiled them into a list and provided the answers. To get more details, feel free to contact us to request an initial visit with Dr. Rubal.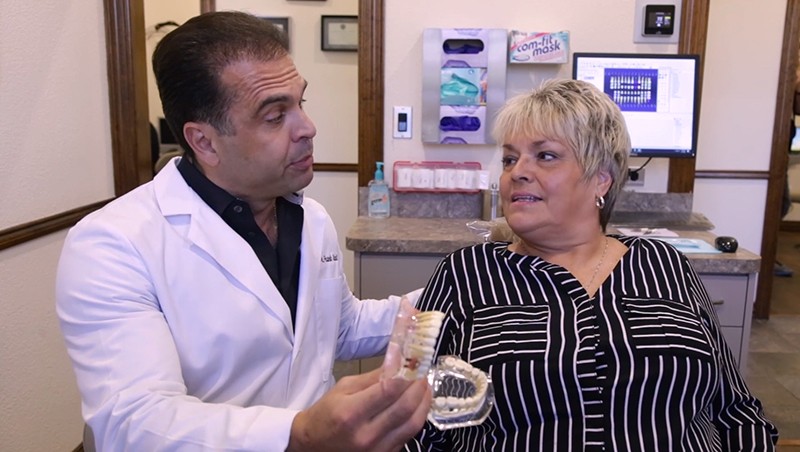 Am I too old for dental implants?
The only age barrier associated with receiving dental implants is that you must have your adult teeth already. Other than that, it isn't a determining factor in your eligibility for dental implants. Instead, your dentist in Azle will consider things like the condition of your oral and general health, and any lifestyle habits that may be detrimental to your dental implants, like smoking or excessive alcohol consumption.
Can I still get dental implants if I have gum disease?
If you have gum disease, you're not alone, as over 50% of the adult population in America have some form of the condition. In fact, it's a leading cause of tooth loss. Because the infection, untreated, can compromise a dental implant in the future, you'll need to have the issue resolved before undergoing the dental implant procedure.
If I've had bone loss, do I still qualify for a dental implant?
For a dental implant to seat properly, there must be adequate jawbone density. Otherwise, you won't be able to experience the longevity that the procedure is known for providing. By undergoing bone grafting surgery that fortifies the jaw, you can then be eligible for dental implant insertion. While it extends the overall completion time, you'll be able to enjoy your newly restored smile for decades.
How long do dental implants last?
There are several perks to receiving dental implants. For starters, the procedure has a 95% success rate. With the right care, your new smile can last 30 years or more. Here are some best practices to keep in mind:
Only use your teeth for chewing food and not as tools.
If you have a habit of grinding your teeth, seek treatment.
Wear a protective mouthguard if you're involved in any types of sports.
Brush and floss your teeth at least two times a day using products that are specially designed for dental implants.
Visit your "dentist near me" every six months for checkups and cleanings.
Will my dental insurance pay for dental implants?
Because every policy differs, the only way to know for sure whether yours will cover dental implant placement is to review its details. In some cases, a portion of the treatment can be covered up to your yearly maximum and after you've met your deductible. We'll work on your behalf with your insurance company to ensure your benefits are fully utilized, and so that you can move ahead with having your smile and life restored.