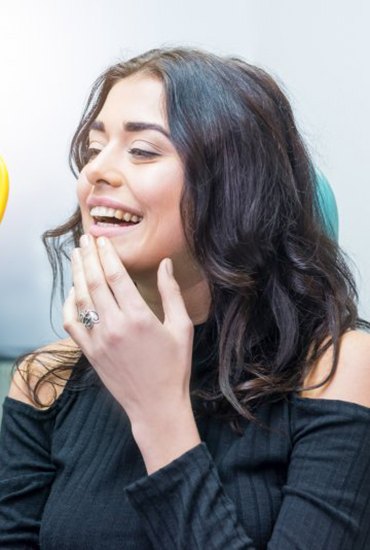 Dental Bridges – Azle, TX
Fill the Gaps from Missing Teeth
Are you struggling to smile with confidence or chew your favorite foods because of a missing tooth? If so, you'll be happy to know that our team at Rubal Dentistry Azle has a solution for replacing one, two, or three missing teeth in a row: dental bridges. By resting on your remaining teeth, a dental bridge in Azle, TX flawlessly fills the empty space to give you a complete smile again. Call our practice today to learn how a dental bridge could help you!
Why Choose Rubal Dentistry Azle for Dental Bridges?
Serving the Azle Community Since 1996
Implant Bridges Placed & Restored In-House
Flexible Dental Payment Options
What Is a Dental Bridge?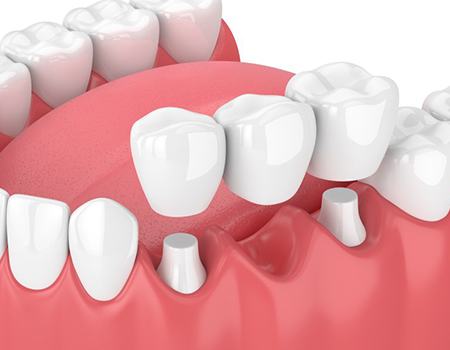 A dental bridge is a set of prosthetic teeth that are fused together. On either end of the bridge is a dental crown, which is anchored onto the natural teeth that border the gap in your grin. The replacement teeth in the middle, known as pontics, then seamlessly "bridge" the empty space. If you're missing a single tooth, or two or three consecutive ones, then a dental bridge could be a great solution for you.
Types of Dental Bridges
There are two main types of dental bridges, each of which is best suited for patients with different circumstances. That's why it's important to attend a consultation with your dentist in Azle. We can determine which bridge is ideal for you.
Traditional Dental Bridge
A traditional dental bridge relies on support from two of your natural teeth. Some enamel must be removed in order to create room for the bridge, but the restoration can be trusted to last for at least 10-15 years with the right care.
Implant Bridge
Alternatively, a bridge can be anchored onto dental implants – titanium rods that replicate the roots of the missing teeth. With an implant bridge, three or even four teeth could be replaced using only two posts. This method also preserves the enamel of your remaining teeth, and it could potentially last for 30 years or longer.
The Benefits of Getting a Dental Bridge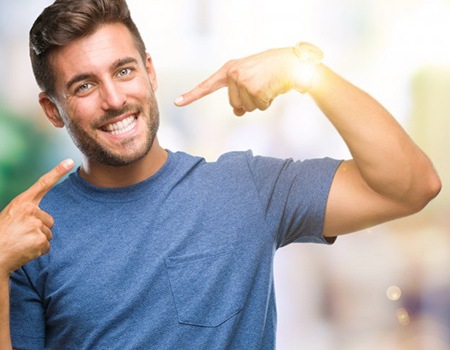 Dental bridges have been a popular tooth replacement for decades now. Their benefits include:
Stopping your remaining teeth from drifting out of alignment.
Restoring your ability to eat your favorite foods.
Custom-made to match the rest of your pearly whites.
More affordable than dental implants.
Non-surgical tooth replacement (traditional dental bridge).