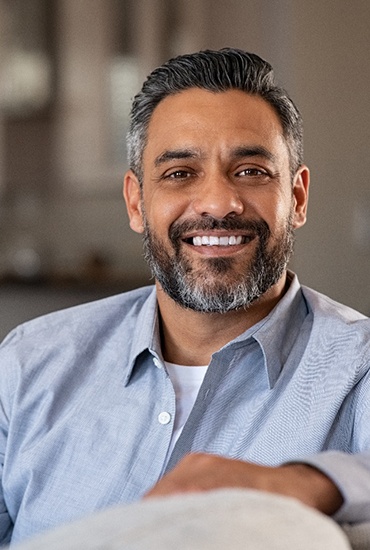 Dental Implant Failure and Salvage – Azle, TX
Preserve Your New Teeth
Very few people have to worry about implant failure. Over 95% of cases are successful even over the course of decades. However, dental implants can sometimes fail, and we want our patients to be fully aware of why this might happen as well as what they can do if they notice the warning signs. Do you have any reason to think there might be problems with your dental implants? Call Rubal Dentistry Azle today to set up a consultation with Dr. Frank Rubal or Dr. Jodie Rubal; they'll get to the root of your problem and help you keep your new smile safe.
Why Choose Rubal Dentistry Azle for Dental Implant Salvage?
Two Dentists with 20+ Years of Experience
Implant Procedures Performed Entirely In-House
Same-Day Appointments for Dental Emergencies
Why Do Dental Implants Fail?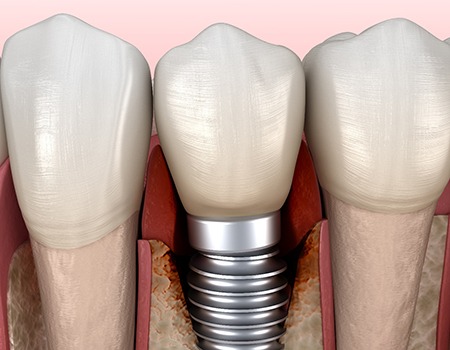 The most common culprit for dental implant failure is peri-implantitis. This is an infection that's similar to gum disease but specifically occurs in the tissue around a dental implant. Harmful bacteria can cause your jawbone and gums to deteriorate over time, and eventually they'll no longer be able to support the implant post. Peri-implantitis can occur for several reasons, although poor oral hygiene is usually a prominent factor.
There are other issues that are frequently associated with a failed dental implant. Sometimes osseointegration (the formation of a bond between the implant and jawbone) fails altogether. In other cases, the implants might come loose as a result of physical trauma, or the body might no longer be able to support the posts due to cancer or other medical conditions.
Symptoms of Failed Dental Implants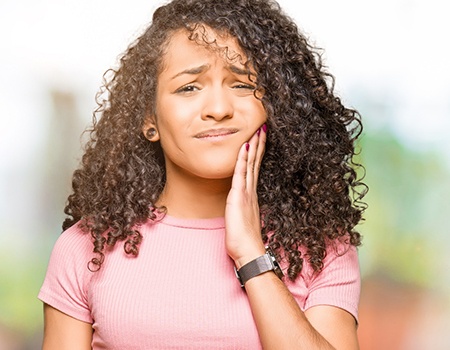 Dental implant failure can happen shortly after placement surgery or years after osseointegration. In either case, the symptoms will likely include:
Unusual or severe pain that goes beyond what is normal after implant surgery.
An implant post that feels loose. (Sometimes this is just a problem with the restoration and not the actual post.)
Bleeding, swelling, or pus around the implant post.
Having trouble chewing.
How Dental Implant Salvage Works
When you visit our office for possible implant failure, we'll examine the area and take X-rays to figure out the source of the problem. If there's an infection, we may be able to treat it with a deep dental cleaning and other measures without having to take out the implant. In cases where the jawbone has been badly damaged, we can often place a new implant post once the necessary repairs have been made. Your treatment will vary based on the situation, although it will likely be simpler and more affordable if you act quickly. Don't lose any time in requesting an appointment if you think you might be at risk for losing your new smile!