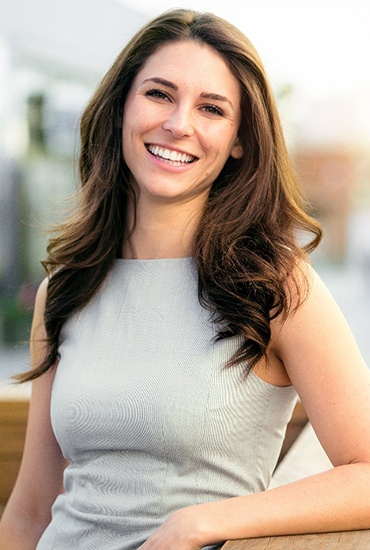 Metal-Free Restorations – Azle, TX
Restore Your Beautiful Smile Without Any Metal
Are you struggling with mildly compromised or damaged teeth? Do you want to restore your pearly whites with a seamlessly blended solution? Our team at Rubal Dentistry can effectively repair minor damages to teeth with metal-free restorations. Not only will these treatments offer durable and long-lasting options for your pearly whites, but you'll also be able to enjoy natural-looking results for your smile. By scheduling a consultation with us, we can determine how to best address your specific dental needs with composite resin or porcelain materials. Read on or give us a call today if you wish to learn more about metal-free restorations in Azle!
Why Choose Rubal Dentistry For Metal-Free Restorations?
Durable & Effective Restoration Materials
Completely Personalized Treatment Plan
We Accept Insurance & Offer Flexible Financing
What Are Metal-Free Restorations?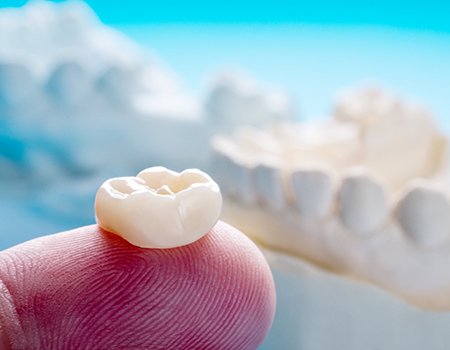 While metal restorations are durable and effective, they can also be toxic to your oral health and can typically leave a bad taste in your mouth. Instead of using traditional amalgam to restore your damaged teeth, we can use metal-free materials to both improve the health and appearance of your smile. Here are several kinds of restorations that we can provide:
Tooth-colored fillings
Dental crowns
Dental bridges
Inlays & Onlays
Why Would I Choose Metal-Free Restorations Over Traditional Restorations?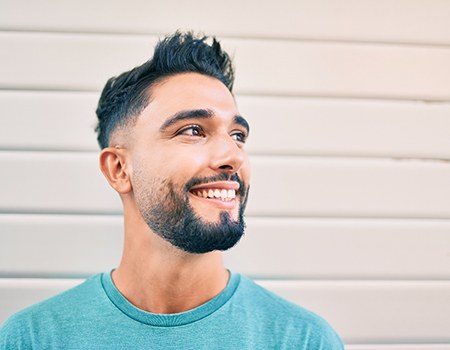 Due to the advancements in dentistry, we can offer the following benefits that come with metal-free restorations:
Biocompatibility: We can offer options that are constructed out of composite resin and porcelain, providing you with a healthier and safer treatment for your smile.
Hypoallergenic: Some patients can be sensitive or allergic to metal. With metal-free restorations, we provide a more comfortable solution for protecting your weakened teeth.
Durable teeth: Porcelain tooth-colored fillings and dental crowns are just as strong as traditional amalgam.
Long-lasting: With proper care and regular visits with our dental team, your restorations can last several years before needing to be replaced.
Improved confidence: By restoring your damaged teeth and beautifying your smile, you can feel more confident in showing off your pearly whites when around others.
The Process of Getting a Metal-Free Restoration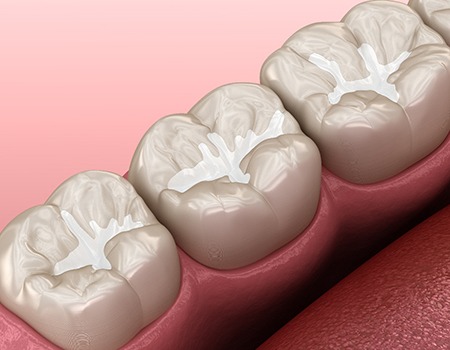 Your metal-free restoration process will depend entirely on the type of treatment you need. Here's what you can expect from two common procedures:
Tooth-Colored Fillings
Our team will clean your tooth and remove the decayed portion before filling it with a composite resin. This substance will also match the color of the rest of your smile, providing a flawlessly blended result. After we've finished, we'll use a special curing light to harden the resin to ensure a tight seal that'll prevent reinfection. This process will only take a single visit to complete.
Tooth-Colored Crowns
A dental crown will typically require a couple of appointments to finish. This is because we'll need to first take impressions of your teeth and send them to a dental lab so they can construct your custom restoration. It can take a few weeks for them to finish making your crown. We'll also make sure to remove the damaged or decayed areas of your tooth before preparing it. The preparation will involve removing a small portion of your enamel so the final crown will fit properly. Once we receive the permanent cap, we can cement it to your natural tooth and polish it so you can enjoy a dazzling result!