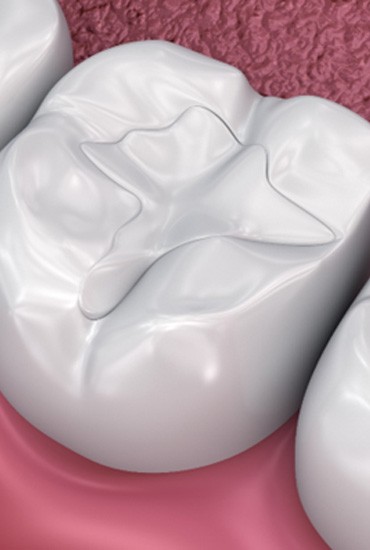 Tooth-Colored Fillings – Azle, TX
An Easy Way to Feel and Look Your Best
Tooth decay is unfortunately very common, and lots of people are held back from great oral health by a cavity or two. Thankfully, tooth-colored fillings from the team here at Rubal Dentistry Azle are an easy way to look and feel your best.
If you think that you've been dealing with a cavity, you don't need to keep suffering. Make an appointment with us today and we'll have you feeling better in no time!
Why Choose Rubal Dentistry Azle for Tooth-Colored Fillings?
Accepts a Wide Range of Dental Insurance
Experienced Dentists Who Are Dedicated to Their Patients
Same-Day Emergency Appointments For Patients Who Need Them
What are Tooth-Colored Fillings?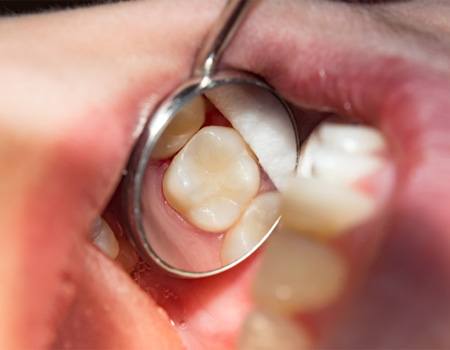 As you may know, dental fillings are done by placing a malleable material in an area of the tooth damaged by decay. This prevents the discomfort caused by the cavity and stops the decay from spreading.
Traditionally, dental fillings were traditionally made from a metal amalgam, which is both flexible and durable. However, they compromise a lot in terms of aesthetics.
Tooth-colored fillings are, as you might have guessed, designed to match the appearance of your teeth. This allows them to blend in well with a natural smile while protecting the tooth.
The Process of Getting a Tooth-Colored Filling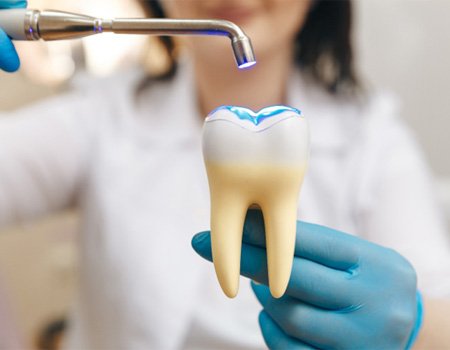 Typically, a tooth-colored filling can be completed within just one appointment, allowing you to feel better in no time at all. The appointment is typically completed within just a single hour, though the exact time that it takes will be less or more depending on the extent of the decay you're dealing with.
The process begins, as most treatments do, by numbing the patient's mouth to ensure that they feel completely comfortable. Then we remove the decayed area of the enamel, sanitizing it to eliminate any residual bacteria.
The resin is then applied to the tooth and shaped so that it fits comfortably in the mouth. It will be hardened into place with a special ultraviolet light and shaped to remove any excess material. The whole process should be comfortable and easy, giving you a smile you'll be much happier with.
The Benefits of Tooth-Colored Fillings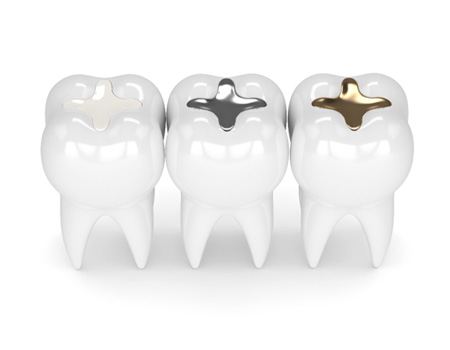 Tooth-colored dental fillings have been the industry standard for a few years now, but some people may still be unaware of what they have to offer in comparison to metal amalgam. Of course, one big benefit is their appearance—they stand out much less than metal, which gives you one less thing to be self-conscious about.
Metal fillings also have a pretty strange drawback. The metal naturally expands and contracts when exposed to extreme temperatures, which may cause sensitivity to hot and cold foods. This is not a problem with composite resin, making them the more comfortable choice.
Finally, some patients have allergies to metals that they aren't aware of until they get fillings. This isn't a risk you'll have to worry about when it comes to composite fillings.