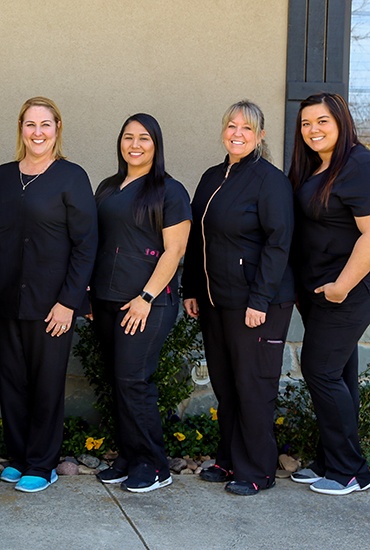 Replace Missing Teeth – Azle, TX
We Give You a Complete Smile Again
Have you lost a tooth or two? If you have, you're far from alone. There are more than 120 million people in the US alone who are missing at least one tooth. Many of these patients don't smile as often as they used to because of the gaps, and they experience many other challenges involved in tooth loss. The other teeth can wander out of position, alter the bite, and cause more damage to the remaining teeth. That's why it's so important to replace missing teeth in Azle, TX as soon as possible! If you are missing one or more teeth, contact our team at Rubal Dentistry Azle. Drs. Jodie and Frank Rubal can provide replacements that will have you smiling from ear to ear again.
Why Choose Rubal Dentistry Azle for Tooth Replacement?
Low-Interest Financing Available
Serving Azle and Surrounding Community Since 1996
Entire Dental Implants Process Handled In-House
Dental Bridges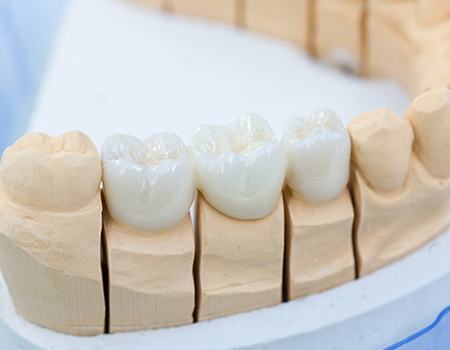 For replacing up to three missing teeth in a row, a dental bridge is a popular choice. It is made of dental crowns that are fused together. Although the center crowns are solid, the end crowns are hollow so that they can be attached to the two healthy teeth that abut the gap. These teeth serve as the anchors for the bridge and help keep the remaining healthy teeth in their proper position.
Learn More About Dental Bridges
Dentures & Partial Dentures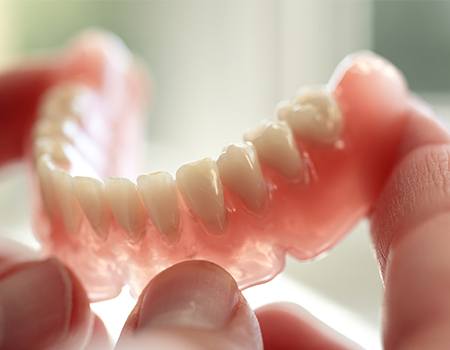 For more extensive or widespread tooth loss, you can take advantage of partial dentures. Even if you have experienced total tooth loss, full dentures can enable you to regain your smile's appearance and function. These prosthetic teeth are attached to an acrylic base that blends in with the gum tissue for a more natural-looking smile. While partial dentures have a clasp that holds onto natural teeth for stability, full dentures rely on suction to keep them in place.
Dental Implants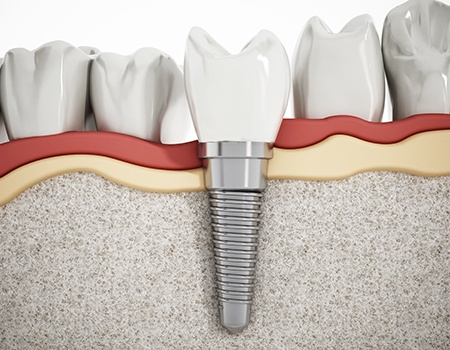 Out of the replacement choices, we recommend dental implants the most often. Why? Traditional bridges and dentures may replace the visible part of the tooth, but they neglect the root structure. Dental implants are different. They start by replicating the natural root and becoming integrated with the jaw bone. As a result, they offer benefits that traditional options simply can't. For example, dental implants can last for decades without needing to be replaced.