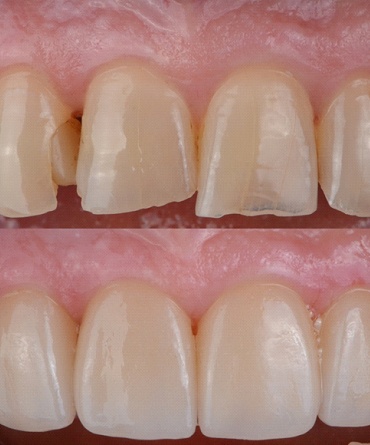 Smile Makeover – Azle, TX
You Deserve a Smile That Makes You Feel Confident
At Rubal Dentistry Azle, our team understands how much of an impact dental damage, discoloration, and misalignment can have on your self-esteem. That's why we offer a variety of custom-tailored cosmetic treatments that can address all of those issues and truly transform your grin. Based on your desires and goals, Drs. Frank and Jodie Rubal will design a special treatment timeline to help you achieve the smile of your dreams.
Why Choose Rubal Dentistry Azle For a Smile Makeover
Additional Financing Through CareCredit Available
Advanced Digital Imaging Technology
Custom-Tailored Cosmetic Dental Treatments
The Smile Makeover Process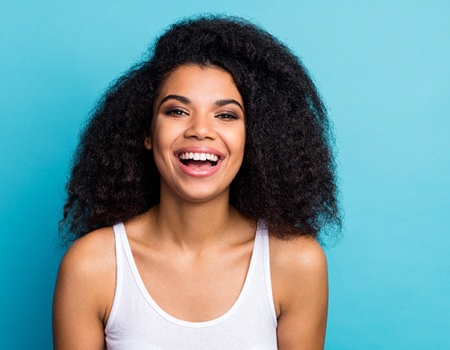 The first step to take to start your smile transformation journey is to schedule a consultation with Drs. Frank or Jodie Rubal by contacting our office. During this appointment, our team will conduct a thorough examination of your smile and listen to what traits you'd like to have repaired, improved, or changed. We'll also ask you about any deadlines you have or budget constraints. Based on those details, we'll sit down and customized a treatment timeline for you to address each of your concerns. We'll also walk you through pricing as well, so you know the breakdown of the costs for each treatment you'll require. Once you decide to move forward, we'll schedule the first treatment of your smile makeover process.
Are You a Good Candidate for a Smile Makeover?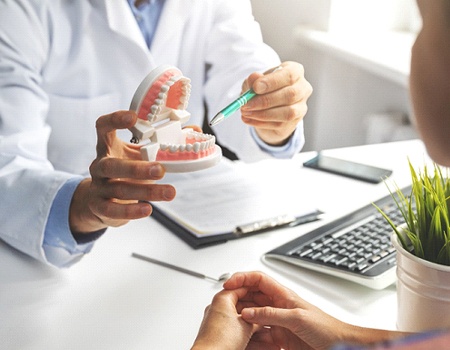 Smile makeovers are a great option for anybody who is looking to fix two or more cosmetic dental imperfections that we've listed below:
Tooth discoloration due to staining, tobacco use, medications, and poor oral hygiene.
Slightly misaligned teeth.
Chipped or cracked teeth.
Severely misshapen molars.
Metal restorations that are noticeable and unsightly.
If you're unhappy with any of these issues, we invite you to contact our office to schedule a consultation today, because you're likely a good candidate for a smile makeover!
What Cosmetic Treatments Can Be Included in a Smile Makeover?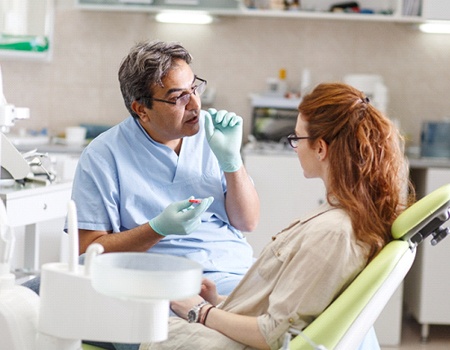 Depending on what flaws you face, any of our cosmetic treatments can be included in your treatment plan, including:
Professional teeth whitening
Metal-free restorations
Dental implants or prosthetics to replace missing teeth
Cosmetic bonding
Porcelain veneers
During your consultation, we'll walk you through all of the procedures that we recommend and explain why we're suggesting them. We can also use our intraoral camera to get a closer view of different flaws that you're looking to repair and explain how a procedure can help address these issue.