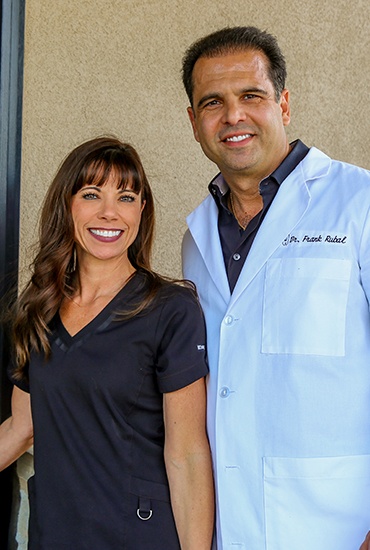 Dental Checkups & Cleanings – Azle, TX
Warding Off Oral Health Problems With Routine Care
Preventing problems from ever arising in the first place is much easier than dealing with a stressful emergency caused by an untreated cavity or gum disease. That's why we focus on providing our patients with high-quality and thorough preventive care that doesn't leave anything to chance. At Rubal Dentistry, we use high-tech instruments to spot the earliest signs of oral health problems, so you won't have to deal with discomfort or pain down the road. If it has been longer than six months since you last had a checkup and cleaning, contact our office to schedule one today!
Why Choose Rubal Dentistry For Checkups & Cleanings?
Honest Dental Care
Comprehensive Treatments
Flexible Payment Options
The Importance of Checkups & Cleanings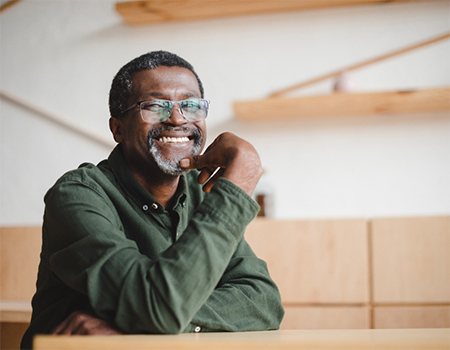 It can be tempting to put a checkup and cleaning on the backburner if you don't feel like it's a priority. These routine appointments help diagnose and treat the small problems in your mouth before they cause you pain and discomfort. At Rubal Dentistry, we use the latest dental technology, such as intraoral cameras and digital X-rays so nothing is left to chance. Using these instruments and our specialized training, we can find problems that are hidden to the naked eye, increasing your chances of being able to successfully treat them before they result in permanent damage.
With professional dental cleanings in Azle, we're able to decrease your risk of developing dental problems as well as medical conditions associated with them, such as heart disease, stroke, and Alzheimer's. Even if you're not currently in pain or discomfort, routine visits can help prevent that from occurring in the future.
Getting a Checkup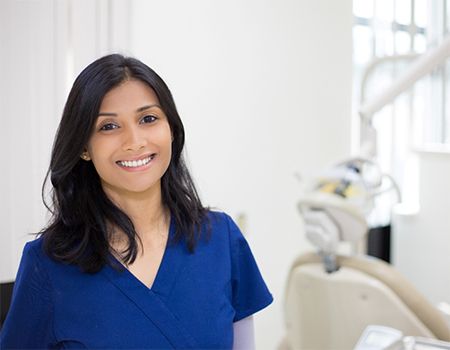 During your dental checkup, we thoroughly examine every area of your mouth to make sure that we don't miss any signs of oral health problems. If you haven't had an X-ray in awhile, we'll also take images of your mouth to help us find any problems hidden under the surface, such as jawbone deterioration, impacted teeth, and tumors. After asking you questions about your oral and medical history, we'll inspect your gums and be on the lookout for inflammation, redness, or other signs of periodontal disease. Finally, we'll wrap up your checkup by conducting a quick oral cancer screening. If we find any issues, we'll discuss them with you and develop a treatment plan to take care of them.
Having Your Teeth Cleaned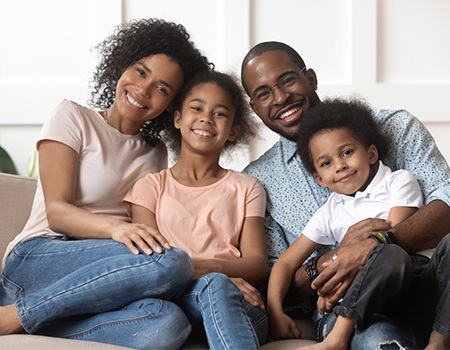 One of our experienced dental hygienists will conduct a professional dental cleaning in Azle after your checkup to clear your mouth of lingering harmful substances. Using a scaler and dental mirror, they'll gradually trace her way around your gum lines as well as behind and between your teeth, removing any signs of plaque or tartar that could cause cavities. After that, they'll polish your teeth using a gritty substance called prophylaxis paste. It helps break apart any surface stains that cause your smile to have a yellow tint. Finally, we'll floss between each of your teeth to remove any lingering food debris or plaque.
To keep your gums and teeth healthy, it's recommended that you visit your dentist in Azle for a checkup and cleaning every six months. If we find any problems, such as gum disease, cavities, or dental damage, we'll work with you to find the best way to treat the issue and restore your oral health.