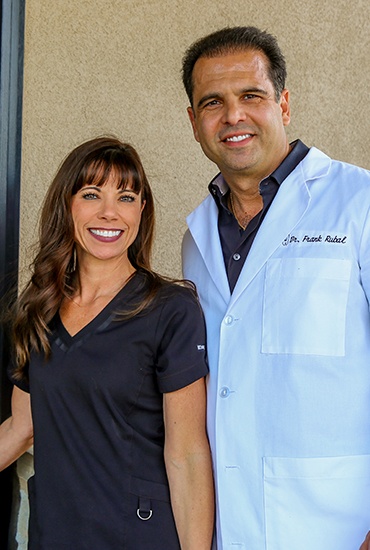 Dental Checkups & Cleanings – Azle, TX
Warding Off Oral Health Problems With Routine Care
Preventing problems from ever arising in the first place is much easier than dealing with a stressful emergency caused by an untreated cavity or gum disease. That's why we focus on providing our patients with high-quality and thorough preventive care that doesn't leave anything to chance. At Rubal Dentistry Azle, we use high-tech instruments to spot the earliest signs of oral health problems, so you won't have to deal with discomfort or pain down the road. If it has been longer than six months since you last had a checkup and cleaning, contact our office to schedule one today!
Why Choose Rubal Dentistry Azle For Checkups & Cleanings?
Honest Dental Care
Comprehensive Treatments
Flexible Payment Options
The Importance of Checkups & Cleanings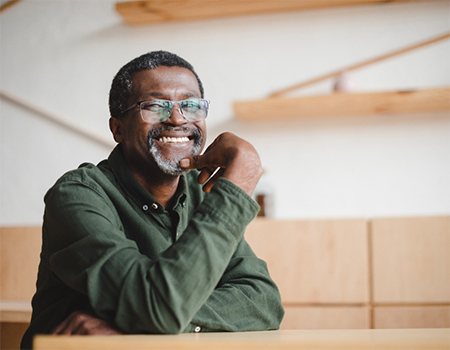 It can be tempting to put a checkup and cleaning on the backburner if you don't feel like it's a priority. These routine appointments help diagnose and treat the small problems in your mouth before they cause you pain and discomfort. At Rubal Dentistry Azle, we use the latest dental technology, such as intraoral cameras and digital X-rays so nothing is left to chance. Using these instruments and our specialized training, we can find problems that are hidden to the naked eye, increasing your chances of being able to successfully treat them before they result in permanent damage.
With professional dental cleanings in Azle, we're able to decrease your risk of developing dental problems as well as medical conditions associated with them, such as heart disease, stroke, and Alzheimer's. Even if you're not currently in pain or discomfort, routine visits can help prevent that from occurring in the future.
Getting a Checkup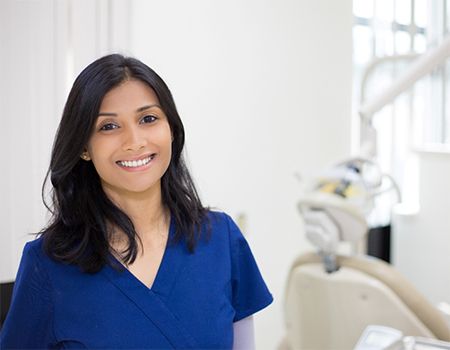 During your dental checkup, we thoroughly examine every area of your mouth to make sure that we don't miss any signs of oral health problems. If you haven't had an X-ray in awhile, we'll also take images of your mouth to help us find any problems hidden under the surface, such as jawbone deterioration, impacted teeth, and tumors. After asking you questions about your oral and medical history, we'll inspect your gums and be on the lookout for inflammation, redness, or other signs of periodontal disease. Finally, we'll wrap up your checkup by conducting a quick oral cancer screening. If we find any issues, we'll discuss them with you and develop a treatment plan to take care of them.
Having Your Teeth Cleaned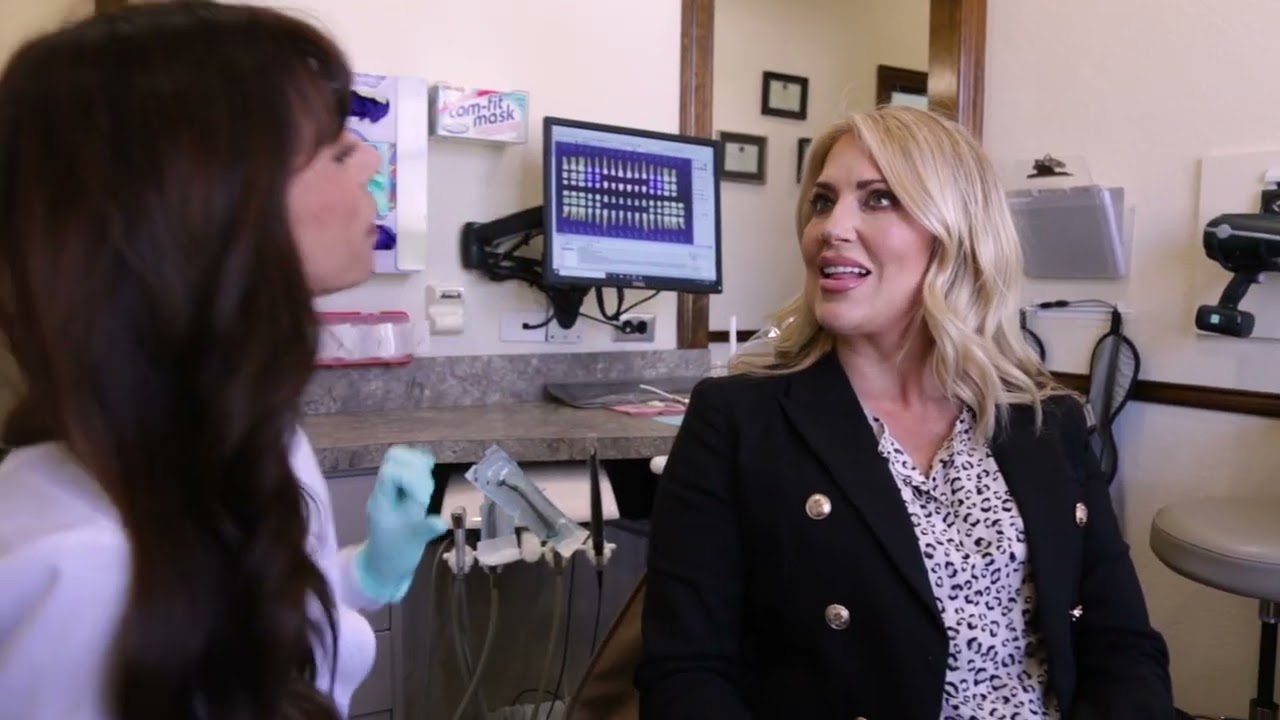 One of our experienced dental hygienists will conduct a professional dental cleaning in Azle after your checkup to clear your mouth of lingering harmful substances. Using a scaler and dental mirror, they'll gradually trace her way around your gum lines as well as behind and between your teeth, removing any signs of plaque or tartar that could cause cavities. After that, they'll polish your teeth using a gritty substance called prophylaxis paste. It helps break apart any surface stains that cause your smile to have a yellow tint. Finally, we'll floss between each of your teeth to remove any lingering food debris or plaque.
To keep your gums and teeth healthy, it's recommended that you visit your dentist in Azle for a checkup and cleaning every six months. If we find any problems, such as gum disease, cavities, or dental damage, we'll work with you to find the best way to treat the issue and restore your oral health.
Dental Checkups & Cleanings FAQs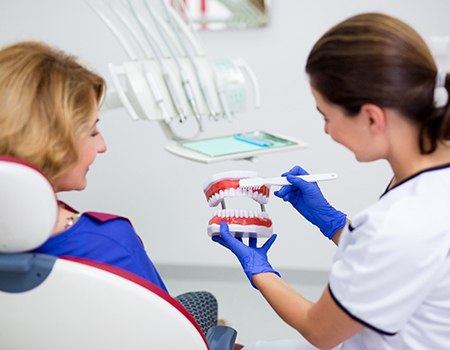 At Rubal Dentistry Azle, we're committed to warding off oral health problems with routine care. During your regular dental checkups and cleanings, we'll be more than happy to address all your concerns and answer any questions you may have. In the meantime, we've gathered some of the most common questions we get below for your convenience. If you don't see the information you're looking for or are ready to schedule your next appointment, don't hesitate to give us a call!
How Often Should I Visit the Dentist?
We agree with the American Dental Association and recommend that you come in for a checkup and cleaning every six months. This gives us the best chance of spotting issues like cavities, gum disease, and oral cancer as early as possible, while they're still small and easy to treat. In fact, the main point of these visits is to help you prevent any problems from developing in the first place!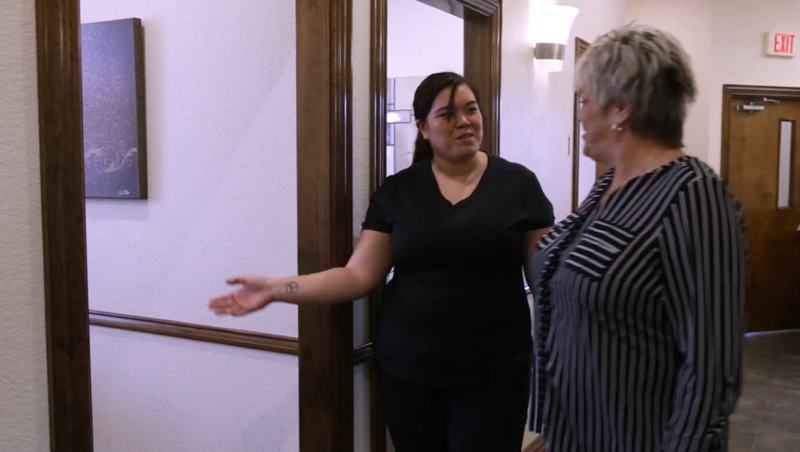 When Should My Child Start Getting Dental Checkups?
Teeth are vulnerable to decay as soon as they appear, and baby teeth are at an increased risk because of their thin enamel. We love to help children keep their precious smiles healthy and sparkling from the start, so we encourage you to bring them in for their first dental checkup within six months of their first tooth erupting or by their first birthday, whichever comes first.
Are Dental Checkups & Cleanings Covered by Dental Insurance?
While the details of your coverage will depend on your specific plan, nearly every insurance policy covers preventive care like checkups and cleanings at 90-100%. We're proud to be in-network with a long list of dental insurance plans, and our talented team has years of experience helping patients make the most of their benefits. We'll make sure that you are maximizing your coverage and minimizing your out-of-pocket expenses.
How Can I Keep My Smile Healthy If I Don't Have Dental Insurance?
Don't have dental insurance? Not to worry! Paying full price for your dental care isn't your only option. We offer an in-house membership plan as an affordable alternative without all the confusing terms, conditions, and exclusions. With a one-time annual fee, you can enjoy a wide range of preventive services like checkups and cleanings to help keep your smile healthy. You'll even get discounts on other services as well! It's a great way to get the care you need without the premiums, deductibles, claims, waiting periods, and annual maximums.
Do I Need Regular Dental Checkups & Cleanings If I Wear Full Dentures?
While we do everything we can to help our patients keep their smiles complete and intact for life, tooth loss is still a common issue. We offer several tooth replacement options, including dental bridges, dentures, and dental implants. However, even if you have a full set of dentures and no natural teeth left, it's important that you come see us regularly for checkups and cleanings! We'll ensure your restoration is in good shape and isn't developing any problems. These visits also allow us to monitor your oral health and prevent conditions like gum disease and oral infections. We'll even give your smile a thorough cleaning to ensure it stays beautiful!
Has it been more than six months since your last appointment? Do you have more questions about checkups and cleanings? Don't hesitate to give us a call here at Rubal Dentistry Azle!