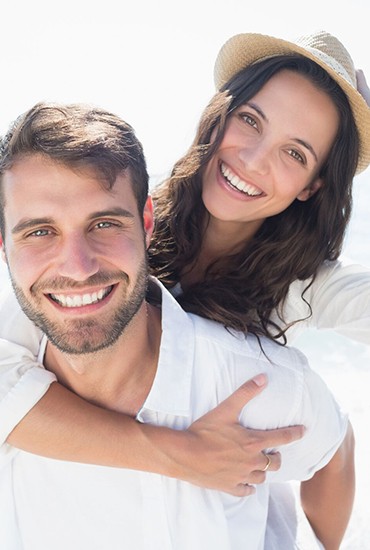 Veneers – Azle, TX
Make Your Smile Fit for the Silver Screen
Have you ever wondered why so many actors and musicians always seem to have a perfect set of pearly whites? Maybe some of them were born that way, but many of them actually enhance their smiles with a cosmetic dentistry treatment called veneers. These restorations act as little "masks" for your teeth, concealing several tiny imperfections at the same time. At Rubal Dentistry Azle, Drs. Frank and Jodie Rubal can use veneers to make your smile fit for the silver screen. Contact us today to learn more!
Why Choose Rubal Dentistry Azle or Veneers?
Correct Several Cosmetic Flaws at Once
20+ Years Serving Azle and Surrounding Communities
Flexible Financing Available
What Are Veneers?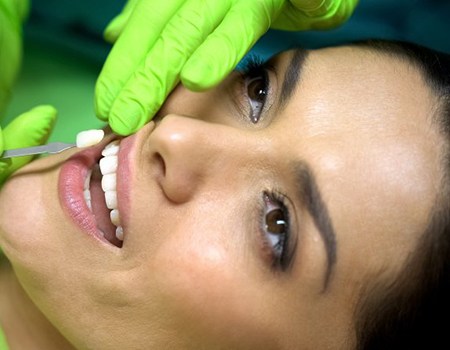 A veneer is a thin shell that your cosmetic dentist can place over a tooth with aesthetic flaws. Typically, veneers are made of dental porcelain, a durable material that can be customized to mimic the enamel of your natural teeth. Once placed, they can hide virtually anything you don't like about your teeth.
Veneers are typically placed on what we call "the social six," which are the six top teeth that show most prominently when you smile. However, they can also be used to improve the appearance of your bottom teeth.
Am I a Good Candidate for Veneers?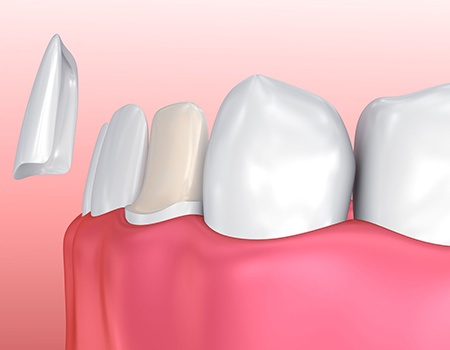 If you meet all of the following criteria, veneers may be the right treatment for you:
You have noticeable cosmetic flaws in your smile that you would like to be corrected (such as chips, cracks, stains, small gaps, or slightly misshapen teeth).
Your teeth and gums are healthy.
You're diligent about adhering to an oral hygiene routine.
You don't have any significant orthodontic issues.
The Process of Getting Veneers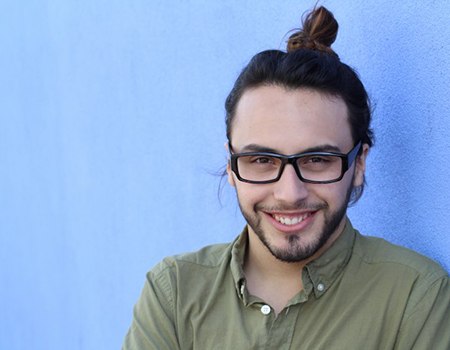 Your journey to perfecting your smile begins with a cosmetic dentistry consultation in our Azle office. We'll discuss your smile goals and budget and then develop a personalized treatment plan to help you achieve your dream smile.
In order for your veneers to appear natural, we must remove a super-thin layer of enamel from the affected teeth. Then, we take impressions of those teeth, sending the data to a dental lab so they can get to work on crafting your restorations. In the meantime, we can place temporary veneers to let you try your new smile on for size.
You'll return in two or three weeks once we receive your permanent veneers. We'll switch out your temporaries and place your new veneers, which should last for years to come!
Benefits of Veneers
Here are just a few of the numerous benefits that veneers offer:
Instead of undergoing multiple cosmetic treatments, veneers can address several concerns in just one procedure.
Each veneer is custom-made by taking various factors into account, such as your face shape and skin tone. This ensures your new smile looks perfectly natural.
Dental porcelain is highly resistant to staining.
Veneers are incredibly durable and require little maintenance beyond what you would give to your natural teeth.
Understanding the Cost of Veneers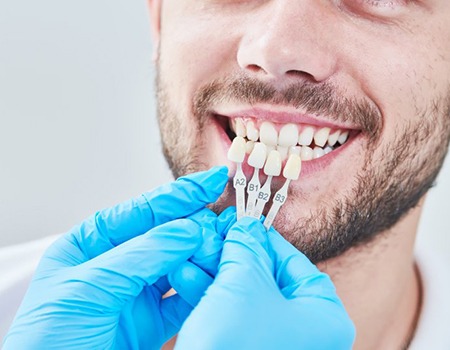 Here at Rubal Dentistry Azle, we don't believe in cookie-cutter cosmetic dentistry services. Every single treatment plan is tailored to the specific needs and desires of each patient. As such, no two treatments will have exactly the same price. Admittedly, the cost of veneers in Azle tends to be higher than that of many other cosmetic dental services. However, veneers are arguably the best choice for achieving a red-carpet-ready smile. That said, it's important to consider all of your options when deciding to improve the appearance of your teeth.
Cost vs. Cosmetic Dentistry: What's Right For Me?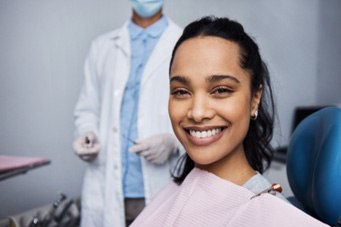 Admittedly, the cost of veneers in Azle tends to be higher than that of many other cosmetic dental services. However, veneers are arguably the best choice for achieving a red-carpet-ready smile. That said, it's important to consider all of your options when deciding to improve the appearance of your teeth. Here are a few popular services:
Braces – Veneers have earned the nickname "instant orthodontics" since they can address minor misalignment in three appointments or less. Of course, that isn't the only teeth-straightening solution available. Braces can address moderate and severe cases of malocclusion, but the treatment timelines are significantly longer. Plus, orthodontic treatments only improve the position of your teeth, not the shade or shape of them.
Teeth Whitening – Teeth whitening is ideal for patients who are struggling solely with dental discoloration. However, if you have permanent stains, or you want to address misshapen or misaligned teeth as well, then veneers may be the better choice for your smile and wallet since they can address multiple dental imperfections at once.
Direct Bonding – Unlike teeth whitening and braces, direct bonding does address misshapen, stained, and gapped teeth in one treatment. When compared to veneers, there are a few "cons," including that the lifespan is significantly shorter. While the results of direct bonding can last for several years, the results of veneers can last for several decades with the right best practices in place.
How to Make Veneers Affordable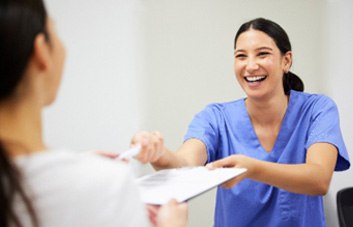 Dental insurance doesn't typically cover the cost of elective treatments, like veneers. That doesn't mean there isn't another way to make your smile transformation more affordable! Our team is proud to also welcome flexible financing with CareCredit. This trusted third-party financier offers patients numerous payment plans to choose from, allowing you to select the one that suits your monthly budget best. There are even options with little-to-no interest attached, which helps keep your out-of-pocket expenses to a minimum. If you have any questions, please don't hesitate to let our team know so we can help.
Veneers FAQs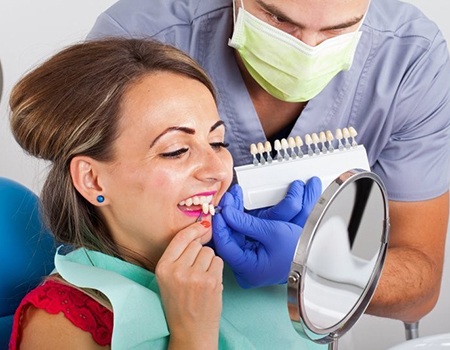 Veneers are rapidly becoming one of the most popular cosmetic dentistry treatments, and it's not hard to see why. They're versatile enough to correct just about any aesthetic imperfection you could have in your smile. Before you go through with this procedure, however, we believe that it's important for you to learn as much as possible about veneers. For your convenience, we've included the answers to some of the veneers questions that our patients ask us the most often.
Are Veneers Permanent?
While the veneers themselves do not last forever, the procedure is considered permanent. This is because a portion of enamel will need to be removed in order to place them. Enamel does not grow back once it has been lost, so those teeth will always need veneers to protect them going forward.
The good news, though, is that with proper care, your veneers can last 15 years or even longer before they need a replacement.
How Do I Make My Veneers Last?
Brushing twice a day for two minutes at a time, flossing daily, and wearing a mouthguard when participating in sporting events are great ways to ensure your veneers are well cared for. It also helps to visit your cosmetic dentist for a regular checkup and cleaning every six months. You can still get cavities in your veneered teeth, so oral hygiene is still massively important.
Are There Any Foods I Shouldn't Eat with Veneers?
Unlike braces, veneers shouldn't restrict your diet. Just like with your natural teeth, however, there are certain foods that have the chance of chipping or cracking your veneers. Some of these foods to limit or avoid altogether include:
Hard candy
Nuts
Hard breads
Ice
Pumpkin seeds
Caramel apples
Does It Hurt to Get Veneers?
Our dentists will numb your mouth with a local anesthetic before preparing your teeth to receive the veneers. Although you may feel a slight pressure, you shouldn't experience any pain during the procedure. Your mouth may be slightly sore for a few days after veneer placement, especially if you received a lot of them. Taking an over-the-counter pain medication as needed should be more than enough to alleviate this discomfort.