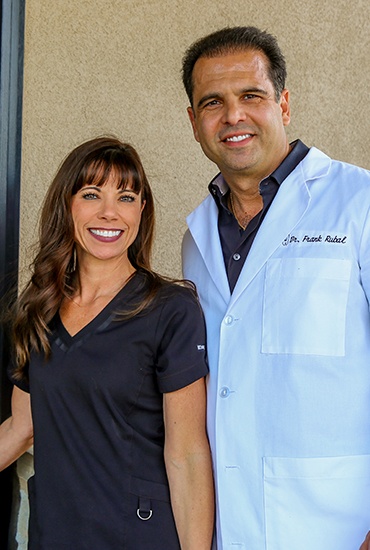 Benefits of Dental Implants – Azle, TX
Improve Your Overall Quality of Life
Choosing a tooth-replacement treatment to revitalize your grin is difficult. With so many options out there, it's hard to determine which one is best suited to meet your unique needs. At Rubal Dentistry, we offer the most advanced treatment to replace missing teeth, called dental implants. Unlike any other option, dental implants in Azle offer a variety of priceless benefits that make them incredibly popular recommendations from patients and professionals alike. If you'd like to learn how implant-retained replacement teeth can improve your quality of life, contact our office to schedule a consultation today.
Why Choose Rubal Dentistry for Dental Implants?
Experienced Implant Dentists
Entire Procedure Performed In-Office
Flexible Payment Options
Prevent Jawbone Deterioration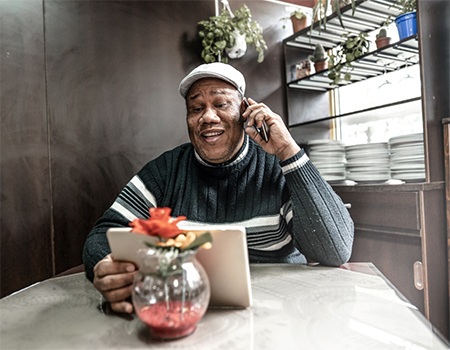 An incredibly unique quality of dental implants is that they replace the entire structure of your missing teeth from the roots up. The natural roots of your teeth provide necessary blood flow and stimulation to the jawbone, which promote growth. However, when those go missing and the area is no longer being used as a foundation for your teeth, the jawbone begins to deteriorate. Because traditional dentures or bridges only replace the biting surface of your missing teeth, they don't prevent this from occurring.
Dental implants are surgically placed below the gum and into the jawbone. Through a natural process that occurs called osseointegration, your titanium implants will fuse with the bone, replacing the natural roots of your teeth and providing it with necessary stimulation.
Stronger and Sturdier Replacement Teeth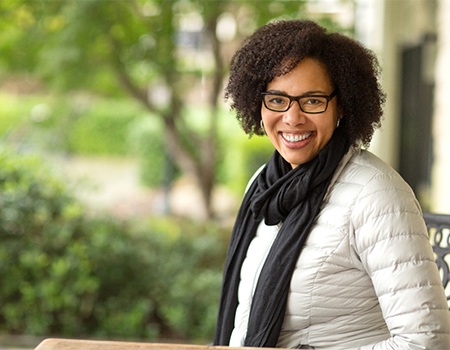 Dental implants are unique in the fact that they don't solely replace the biting surface of your teeth, like traditional dentures and bridges do. Traditional dentures commonly cause patients stability issues because they rely on natural suction and denture adhesive to stay in place while you eat and speak. If you're not used to your dentures yet or you're still building your cheek muscles, they can slip or shift in your mouth, creating embarrassing moments where you accidentally slur your words or have to readjust them without anybody noticing.
Implant-retained replacement teeth are secured to a strong and stable foundation that's bonded with your jawbone. Because of this, you won't have to worry about having them shift out of place, making everyday tasks like speaking and eating easier and less anxiety-inducing.
Replace One Tooth Or Your Entire Smile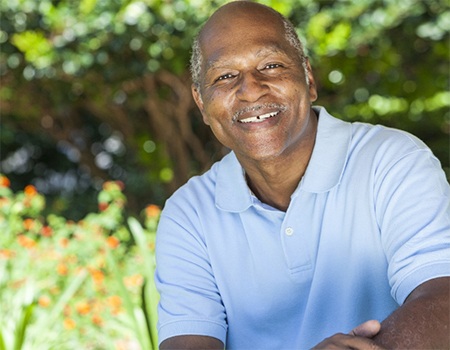 There's nothing more convenient than a versatile tooth replacement solution that can be used to either replace a single missing tooth or all of your teeth. There are several types of dental implants, including crowns, bridges, and dentures, that are able to completely restore your smile by filling in gaps and holes. Not to mention, unlike traditional tooth replacement treatments, you won't have to worry about altering your existing natural teeth in order to have them placed!
Don't Worry About Replacing Them Anytime Soon
Traditional dentures, bridges, and crowns typically last anywhere from five to 15 years with the proper treatment. That means that you would need to visit a dentist regularly to have them replaced, repaired, or adjusted.
Dental implants are made from titanium posts that are biocompatible. When they're placed, they form a thin oxide layer, which acts as a protective shield that prevents them from eroding or failing. Because of this, they're able to last for up to 35 years or more with regular maintenance. This feature of the procedure makes it incredibly cost-effective, because it allows patients to visit their dentist for costly replacements less often.
If you're intrigued with how dental implants in Azle can help transform your daily life, be sure to schedule a consultation today. Drs. Jodie and Frank Rubal will be more than happy to help develop a customized treatment timeline for you so you know exactly what to expect throughout the process.