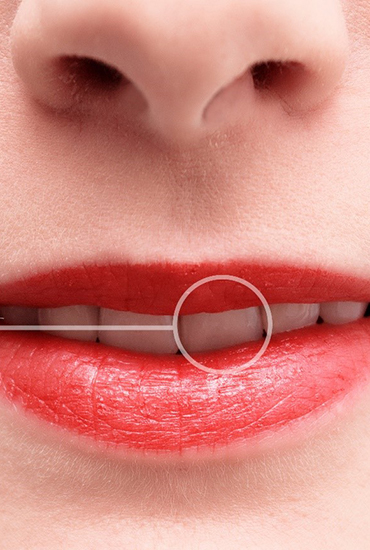 Single Tooth Dental Implant – Azle, TX
Replacing Teeth and Roots for a Beautiful Smile
Our smiles are often the first thing people notice about us, so missing even a single tooth can be a major source of embarrassment. Does a gap in your smile keep you from talking or laughing around your friends, coworkers and loved ones? At Rubal Dentistry, we help patients restore their smiles and their confidence with single tooth dental implants. This popular and effective tooth replacement solution restores a person's dental function and appearance. Dental implants can also help prevent the negative health impacts of missing teeth, such as gum tissue deterioration, jawbone shrinkage, and shifting of remaining healthy teeth.
Single Tooth Replacement Options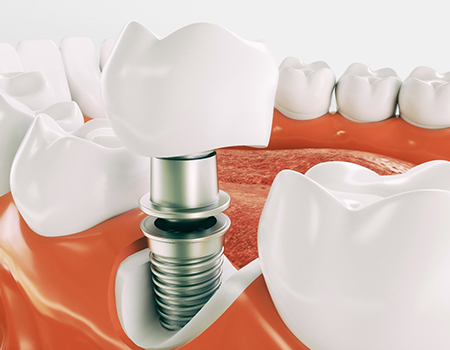 For men and women in Azle who want to replace a single missing tooth, there are two primary options: a fixed bridge or a dental implant. What are the differences between these two restorative treatment options? Let's take a look:
Fixed bridge – A fixed bridge restores the visible portion of a missing tooth with an artificial replacement tooth – known as a pontic – connected to two crowns on either side. The crowns are cemented on top of the two healthy teeth next to the gap where the missing tooth once was. In this way, the dental prosthetic "bridges the gap" in a patient's smile. Fixed bridges are a natural-looking way to prevent teeth from shifting and restore normal dental function.
Single tooth implant – Unlike bridges, dental implants replace both the visible portion of the tooth and the missing tooth roots. Dental implant treatment involves a dentist surgically placing a small titanium post into the jawbone beneath the gum line. Over the course of several months, the biocompatible implant fuses with the surrounding jawbone in a natural process called "osseointegreation". Once the healing process is complete, a crown is attached top of the implant, successfully restoring a patient's missing tooth and boosting their appearance.
The Benefits of Implant Supported Single Tooth Replacement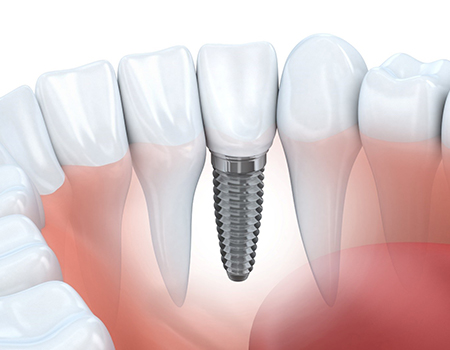 Both dental bridges and implants can restore the appearance and function of a person's smile. However, dental implants provide a range of valuable benefits that dental bridges just cannot match:
Full Replacement: Dental implants restore both the visible portion of a tooth and the tooth root structure, which helps stimulate jawbone growth and maintain healthy gum tissue volume.
Preserve Healthy Teeth: Dental implants restore dental function while preserving nearby healthy teeth. Bridges, on the other hand, require the removal of healthy dental structure to place the abutment crowns.
Maximum Support: Dental implants restore a person's chewing power to nearly 100%, meaning they can eat all of their favorite foods without worry.
Long-Term Solution: With proper care, dental implants can often last for several decades or longer. In contrast, dental bridges usually require replacement or restoration after 10 years.
Contact Rubal Dentistry Today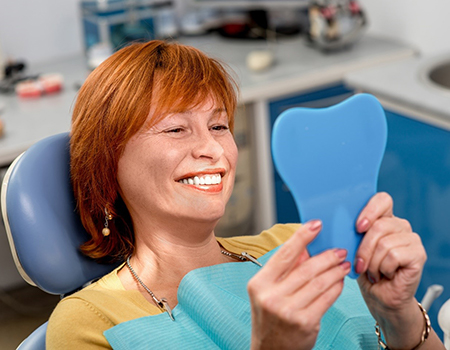 If you are ready to fill the gap in your smile and boost your appearance and self-esteem, contact our team at Rubal Dentistry! Our skilled dentists have the experience and training to perform full dental implant treatment – including the placement procedure – at our conveniently located Azle office. Reclaim a confident smile that you will be eager to show off around others. Take the first step by contacting us today!