Cost of Dental Implants – Azle, TX
Invest in Your Smile with Dental Implants
If you've lost one or more teeth over the years, you can enjoy the next best thing to your natural smile with dental implants. It's true they are initially more expensive than traditional treatments, but they have the potential to pay for themselves because they can last for a lifetime. If you're concerned about their cost, don't let that stop you from getting dental implants. We offer the affordable solutions you need to rebuild your smile without breaking the bank.
Types of Dental Implants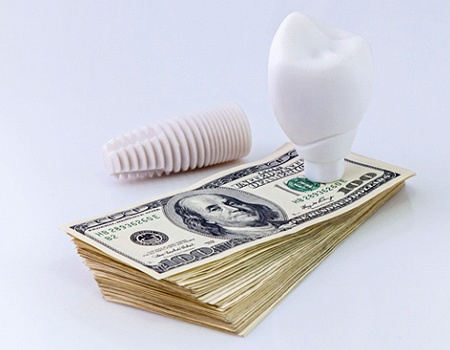 There isn't a pre-determined fee for dental implants because their cost is based on several factors, like the number of teeth you're replacing. You can expect to pay more if you're treating multiple teeth because you'll need more implant posts, abutments, and restorations. Your treatment will vary depending on the type of restoration you need, such as:
Single tooth implant
Implant-retained bridge
Implant-supported denture
Stages of Dental Implant Treatment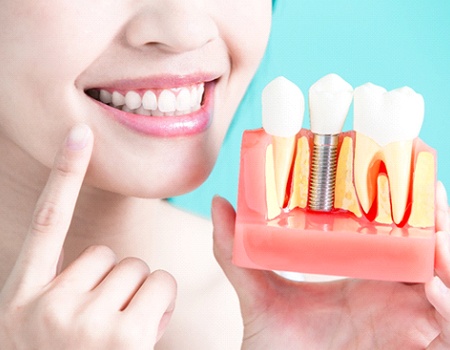 Dental implants recreate your tooth from the root up. As a result, it requires a multi-phased treatment process that will take several months to complete. This can make it easier to afford dental implants because you won't need to pay the entire amount upfront. Instead, each step in your treatment plan has a separate cost, including:
Initial Consultation: In addition to a visual examination, you'll also need a CT scan.
Additional Procedures: You might need tooth extractions, periodontal therapy, or bone grafting before your placement surgery.
Implant Placement: Sedation or anesthesia is used to promote your comfort as your implant posts are surgically placed into your jawbone.
Abutments: Each post needs an abutment to attach your restoration.
Restoration: Your restoration varies based on the number of teeth you're treating.
Are Dental Implants Worth the Investment?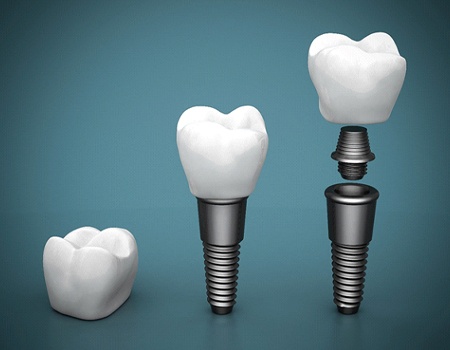 Dental implants are more expensive upfront than traditional treatments, but they are more affordable long-term. They are the most reliable option to treat tooth loss with over a 95% success rate. In fact, they are proven to last for decades with the right aftercare, so you should never need to worry about paying to have them replaced.
You can also lower your overall oral health expenses by investing in dental implants. They are the only treatment to replicate the root to preserve your jawbone's density. This protects any remaining natural teeth from damage to prevent needing a costly treatment down the road.
Can I Use My Dental Insurance to Pay for the Procedure?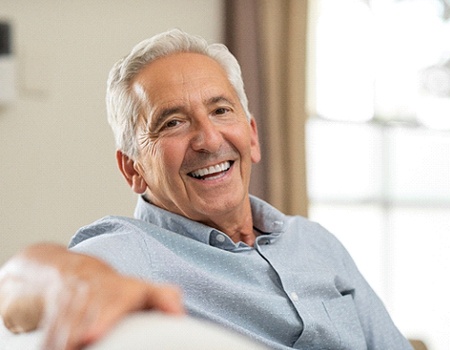 Every insurance policy differs, but many plans offer some coverage for certain steps in your treatment after reaching your annual deductible. We will work on your behalf with your insurance carrier to maximize your yearly limits. A member of our team will file the necessary paperwork, so you have one less thing on your plate.
We offer several payment options to cover any remaining balance. We'll take the time to explain the costs associated with your treatment and help you find the solutions you need to replace your missing teeth without draining your wallet. Contact our office today to schedule your consultation.